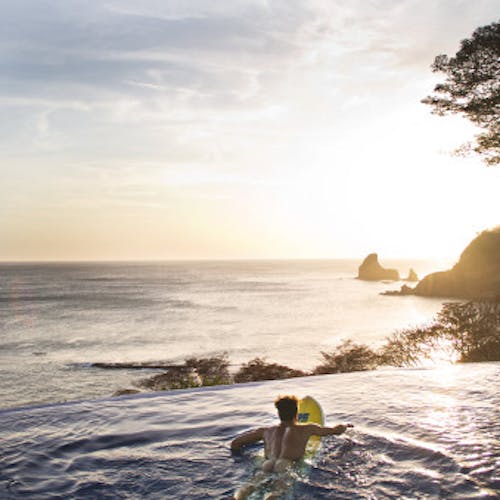 Surf's Up
A Sexual Fantasy
Me and my wife Lisa were paddling out again after catching some waves. We sat on our boards a few hundred meters from the beach enjoying the view. Mostly the view of my wive's wet body got my attention which didn't get unnoticed.
"Do you like what you see?" she asked, looking at my shorts, "How about taking them off and showing me whats happening underneath." Lisa's board was now next to mine. She took some water from the ocean and poured it over my hard penis and started jerking me off. I looked at her and started kissing her beautiful lips. Our tongues were all tangled up. I untied her top to reveal her gorgeous breasts and hard nipples.
She pushed me back on my board and took my penis slowly in her mouth until it completely disappeared. Very, very slowly! I told her that I was gonna cum. "Wait with that for a few seconds," she said and grabbed my balls very tight with her other hand. I couldn't wait anymore and shot my warm juice inside her. She looked up and smiled at me. "Did you like that honey?"
I tied her board to mine and asked her to lay in front of me on my board. She spread her legs wide open so I could see her beautiful pussy. I bit her labia playfully and started licking her. I can't get enough of her taste. Her moans were getting louder but no one could hear us up here. After 15 minutes she came with a loud scream and pushed her pussy up against my face.
The sun shone on our wet bodies. She noticed that my dick was hard again and moved her body forward to sit on it. The board sunk a bit in the water as my dick slowly disappeared into her vagina. We only used this position as we could see, kiss and lick each other this way. We were fucking each others brains out on my board while the sun slowly disappeared into the water. The sound of the water between her pussy and my dick made us even more horny. She pulled her pussy tight around my rock solid penis. Until we screamed out and my sperm shot in her womanhood. Her face came forward and we kissed. As we looked down we saw my juices slowly dripping out of her on my board.