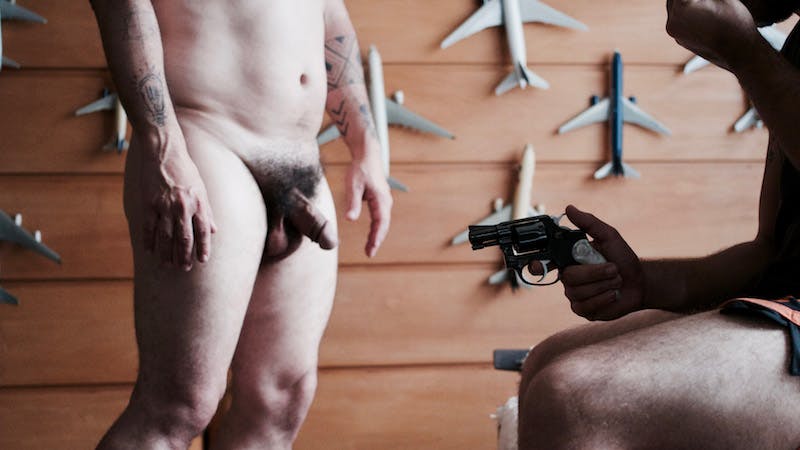 Intruders
Based on Intruders a confession by Anonymous
A robbery takes an unexpected twist in this Brazilian tour-de-force exploring power, sensuality and sex.
In the midst of political upheaval in Brazil, Travis Mathews directs this startling and moving film of the intersection between class, privilege and sex. A man lives a lonely, exquisite lifestyle in his large, empty apartment. He hears a noise, of a man stumbling through the window in his bedroom. The man has a gun, and he shakes while he holds it. What follows is a tender, complex exploration of lust and desire between two very talented performers and the faultless direction of Mathews.
Stop, thief!! For XConfession's second ever gay film, I introduce you to the incredibly smart, kind and fantastically talented Director Travis Mathews! Shot in Brazil, this film is different from anything you ever seen in gay porn before. Sensual, moving, and hot as hell, Intruders will move your soul and blow your mind... and get you a little hot under the collar, too!
Erika Lust