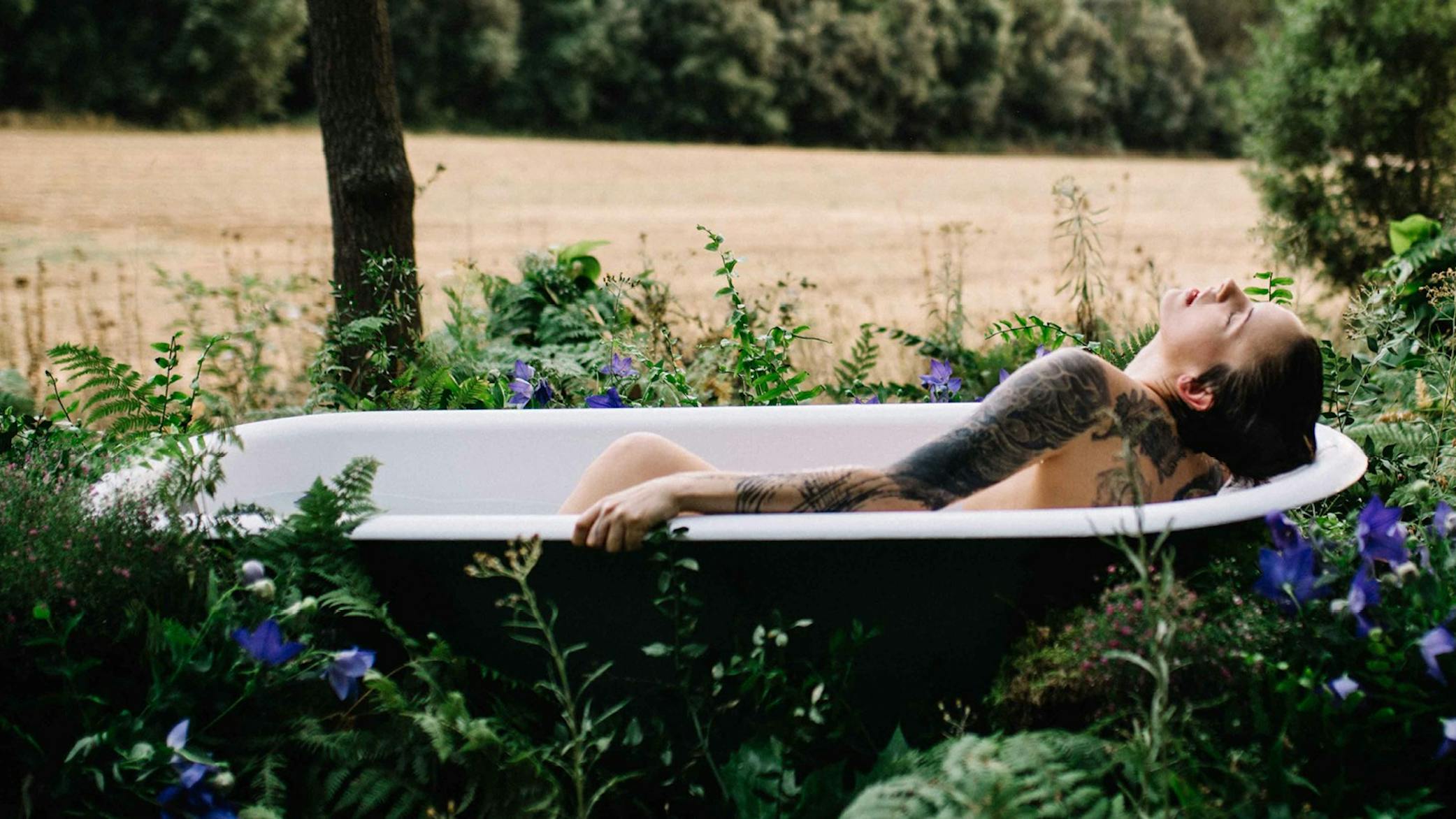 Wash Me
Based on Wash Me a confession by triple_negative_tits
An intimate portrait of a woman re-discovering her body and desire after cancer.
Wash Me is an intimate and hopeful portrait of a woman re-discovering her body and desire after breast cancer, directed by Rebecca Stewart and starring performers Victoria Rose and Jonte. Based on the director's own story, this is the first explicit film in history to raise awareness about sex and breast cancer. 
Director's note:

A cancer diagnosis and its treatment can have a huge and often long lasting impact on a person's capacity to be intimate. It can add another element of stress and sense of isolation (regardless of relationship status) and the fact that so little is spoken about it means millions of people often face this burden alone. I wanted to use this film to open the discussion, show solidarity and inspire hope. 

When I started treatment for breast cancer two years ago, it was as if winter had gripped my body. My hair fell out, my periods stopped, my libido slowed. Nothing responded like it did before, not to food, smells or to touch. It felt like I would be cold forever. But just weeks after finishing chemotherapy, a few wisps of hair sprouted from my head like the first buds of spring, my mouth began to water at the sight of food again, and a heat ran through my veins that I hadn't felt in months. To feel one's body coming back together after illness is the most electrifying and empowering sensation. 

This film is inspired by the moment I felt myself switch back on. 
I am in awe of this movie and how Rebecca has used her own story to help other people reclaim their sexuality during and after cancer treatment. The first time I watched it, it brought a tear to my eye but this movie is not focused on the tragedy and sadness often associated with cancer, this is a hopeful story about intimacy during sickness. Wash Me is here to show that despite the struggles that come with cancer treatment, women can heal through their sexuality too. 
Erika Lust