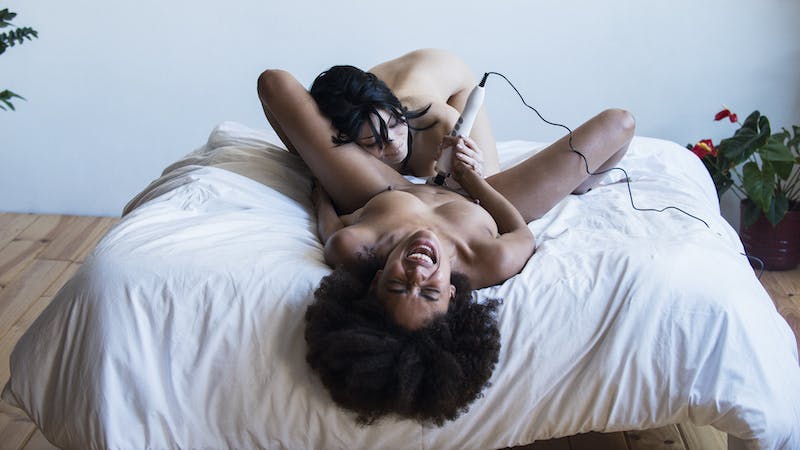 An explosive exploration of the possibilities for female pleasure; where the orgasms just never end.
Two women, several toys, multiple orgasms. Plus a hilarious roundtable with ComeCurious! For Erika Lust's XConfessions series, she invited two women from the sex-positive youtube channel ComeCurious for a roundtable discussion on the female orgasm, sex toys and first experiences, with prolific performers Luna Corazon and Rina Ellis. But the fun doesn't end there... prepare for an explosive exploration into the possibilities of women only pleasure; where the orgasms just never end.
Are multiorgasms a real thing? Of course they are! Don't worry, A_guy_who_isn't_sure..., XC is here to teach you a thing or two about women ;) this was one of the most fun shoots yet - the women of ComeCurious are smart, funny and downright sexy! They were the perfect people to invite to brunch and discuss this subject with our two fab performers - Rina, who is a newcomer to XC, and Luna, who I was super pleased to invite back for another film. Enjoy not one, not two but countless orgasms...!
Erika Lust