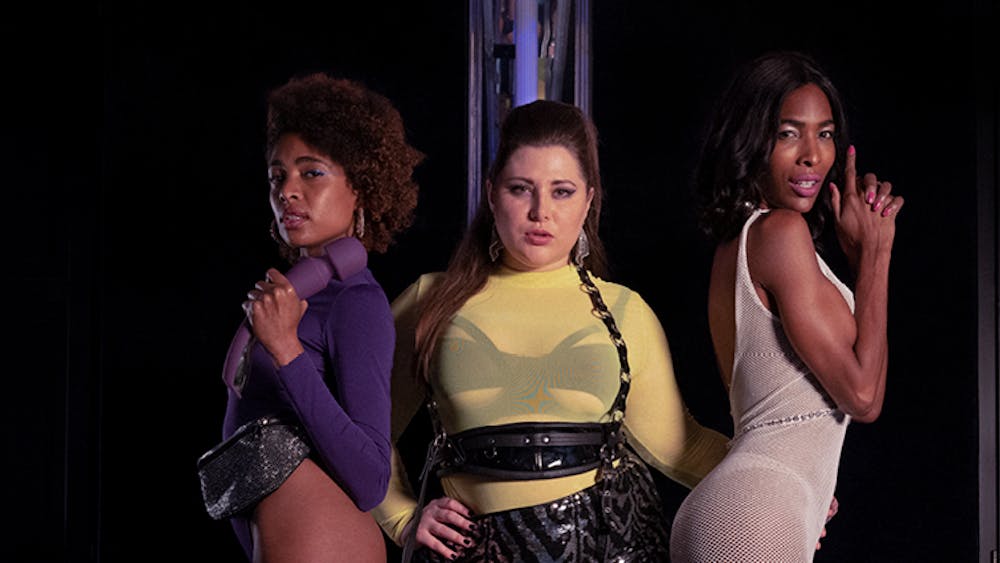 Super Femmes
Based on Super Femmes a confession by TR"EAT" YOUR GIRL RIGHT
Fight patriarcrime with Superclit, Vagitarian and Steeltits
The Super Femmes are here to save the day and your sexual pleasure!  Superclit, Vagitarian and Steeltits are three villain-fighting, badass, feminists on a mission to battle patriarcrime by dedicating their lives to taking action against selfish lovers, cat callers, and anyone who stands in the way of equal pleasure.

Combining live action and animation, this is a fun & stylised explicit short film that takes war on bad, pleasureless sex. Plus, a superhero movie wouldn't be complete without a smokin' hot threesome between our super femmes after a hard day's work... Or maybe that's just the movies Erika Lust is watching.
Are you ready to join forces with The Super Femmes for some real action against pleasureless sex? If you don't watch this movie immediately then the patriarchal villains win! 
Erika Lust