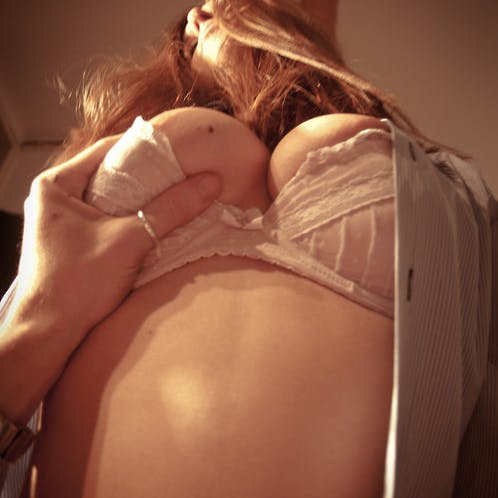 I fucked the flight attendant
A Sexual Fantasy
I met a flight attendant in a pub near the local airport. We spent the entire evening touching and flirting with some serious verbal petting. I was ready to drag her back to my apartment and have her there and then. But she had an early flight the next day so nothing I hoped for happened.
A couple of weeks later, she text me right after her plane landed, asking to meet up for a drink. I agreed of course. I found her waiting at the bus stop, still in her uniform with one of those tiny suitcases flight attendants always roll around with them. I loved the way she looked in her uniform, hair pulled back in a neat bun, scarf around her neck, her make-up perfectly placed on her petite face.
As soon as she got in the car she was running her hand up my leg. We skipped the bar and headed straight back to me apartment. She didn´t look like she belonged on the ground. She kept her uniform as we fucked. I found my way up her thighs to her beautiful pussy before fucking her leaning against the wall in the narrow corridor of my apartment. One of the hottest memories of my life. Oh how I loved that flight attendant...