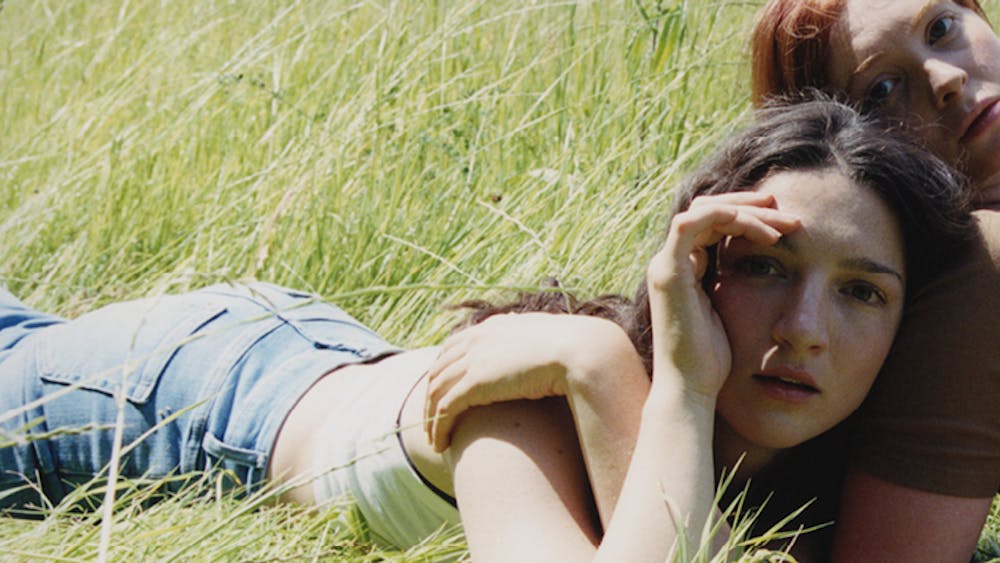 A deep friendship between girls slips over into desire.
The Riding Lesson directed by Kitty Drake & Ellen Pearson, showcases an affectionate relationship between two 18 year old friends who find themselves gradually becoming more and more intrigued by the idea of testing out a new level of intimacy with one another. Anya is quiet and innocent and is captivated by the dominance and boldness of her friend Kay. These young women find themselves in the same position as many other girls their age, curious about their feelings concerning sex and desire. After returning from a riding lesson, Kay accompanies Anya to take a bath where she then proceeds to pleasure Anya. Anya experiences hesitation after sharing this stimulating interaction with her friend, yet it has left her both excited and aroused. This lesbian confession is beautiful and intimate in its illustration of young women as they embark on their journey of exploring eroticism in friendship. It shows the existence of these feelings in an attempt to accept and normalize them, despite what we learn in the majority of heteronormative coming of age stories. This is artistic indie porn that will leave you feeling impassioned and extremely aroused.
An intimate coming of age story about the eroticism in friendship and the sometimes underlying sexual dynamics that we are not allowed to address between friends. The Riding Lesson is breathtakingly authentic and I love that Kitty and Ellen decided to focus on a strong narrative that builds up sexuality and tension in tiny moments. I hope this movie encourages young women to talk about and explore their desires free of shame and prejudice. 
Erika Lust