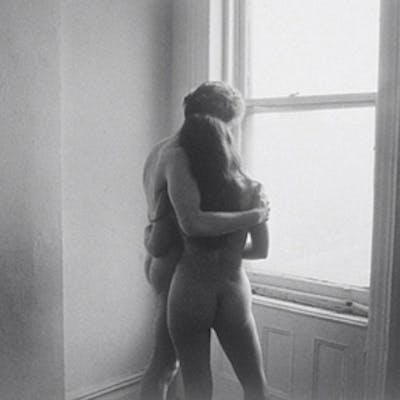 One night in a BCN B&B
A Sexual Fantasy
When we arrived in our room we immediately spotted the satin sheets and, as our room is in between the ground floor and the first floor, grilles at the window to keep uninvited guests out. After a late dinner and some wine we return to our Barcelona B&B. Outside it is hot but the room feels cold because we forgot to switch of the air conditioning. We undress, our naked bodies slide under the cold satin. The room is too cold, she opens the window. Hot air and some late night traffic noise invade the room. I put my arm around her, slightly touching her pussy through the satin sheets. As a reaction to my soft strokes she starts contracting her body. I increase the pressure on the satin. She starts moaning really slowly, I bend over to kiss her and suck on her nipples. The rhythm steadily increases, we both are breathing heavily. I can tell she is on the verge of coming. She lifts her bottom, my dick enters her pussy. She sighs very deeply, my dick inside her is a big relief. All the time I have been stroking her clit trough the satin, her pussy is so wet it makes a mark on the sheets. I lift her bottom and fuck her on all fours. A big climax follows. I am enjoying this fuck so much that I don't want to come. I continue to fuck her slippery pussy in slow deep motions.
She suddenly whispers "fuck me in front of the window". She gets up and walks towards the window. Her hands grip the grilles as she bends over. I am fucking my girl from behind in front of the open window! I can see cars pass by, it feels as if I am fucking her on the street, any passersby can enjoy our passion. I could have continued fucking her forever but I am so turned on by the kinky situation that I have to let go. I shoot the first strokes of sperm in her pussy, the rest of my cum is sprayed over her ass. I thought only porn actors did this, maybe I should consider becoming one.
I wonder if anyone witnessed our love explosion... If you have the chance to spend a night in a BCN B&B, ask for a room with satin sheets and window grilles :-).