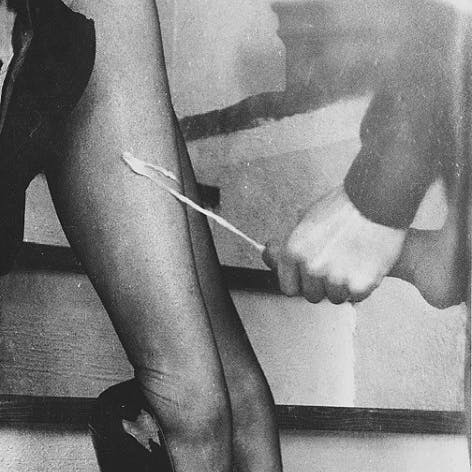 Tights Fantasy
A Sexual Fantasy
We met on Tumblr. He posted stolen pictures of women's legs taken on the Subway or on the street. He loved women's legs in tights. I sent pictures of mine. We chatted and then we met for real.
He invited me to a bar in a gallery in Paris. I wore a dress with tights. Black, semi opaque, slightly shiny.
We talked a lot about the exhibition, drinking glasses of champagne. We laughed, we became more and more touchy and close. He started to whisper in my ear, no longer about art. But about sex.
I was feeling horny and I was getting wet between my legs. My nipples were hard and everyone could see my tits through my pink blouse.
I suggested that we go and have a drink in a more discrete place. He said no, took my hand, did a "hush" sign with his finger and led me to an empty corridor. He locked the door, pushed me slowly against the wall. I felt his body and his hard cock against my butt. He kissed and licked my neck and ears, which made me even hornier. I pressed my butt against his cock. He went down and started licking between my legs. I moaned. That was so exciting... he said he loved my tights. I asked for more and suddenly he tore my tights. He moved his tongue and finger around my clit, my vagina and even my anus. I was losing control but I wanted more. I didn't say a word, but he knew: he stood up, opened his trousers, took out his hard, warm cock and entered me. This was so exciting, I had to scream. "Shut up. I want you to cum and then go to a fancy restaurant with me. You'll wear your ripped tights, with your wet panties and cum on your thighs. You won't have any choice."
I agreed in silence, enjoying his strokes. This is exactly what I'd be fantasizing about since we first spoke....