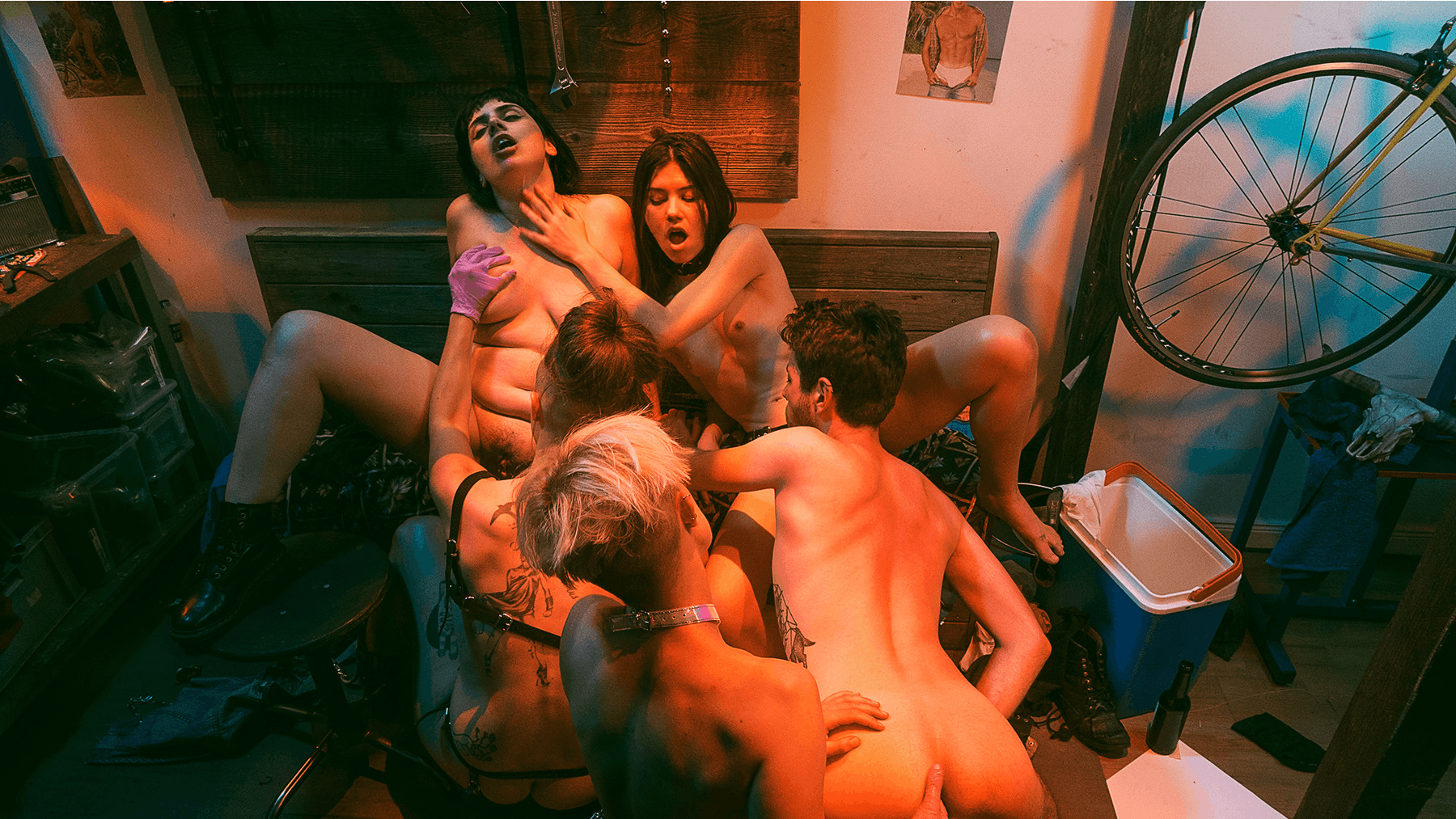 The Bike Club
Based on The Bike Club a confession by Fahrrad_Flitzer
What else to do on a hot Berlin summer night other than having a sweaty orgy with some of your good pals and a sexy stranger..
How to survive a heatwave in Berlin? Grab your friends, grab your bikes, find yourself a sexy stranger and make yourself sweat for reasons other than the rising temperatures! The Bike Club by Poppy Sanchez is the hot hipster orgy of your dreams come true. Watch Maria Riot, Dante Dionys, Jasko Fide, Le Roy and Finn Peaks go wild in a real Berlin bike shop.
The Berlin-Gang is back ;) I'm such a fan of Poppy's work and I believe she is one of the brightest rising stars in the indie adult cinema scene! The Bike Club is just as brilliant as her first XConfessions movie 'Moist'. She has this insane talent to create sexy scenarios with actual content and story lines without losing sight of focusing on what we all want to see the most: Hot people having hot sex. All of her work bears her very unique Poppy stamp that I absolutely adore..I can not wait to see what she has in store for us in the future!
Erika Lust