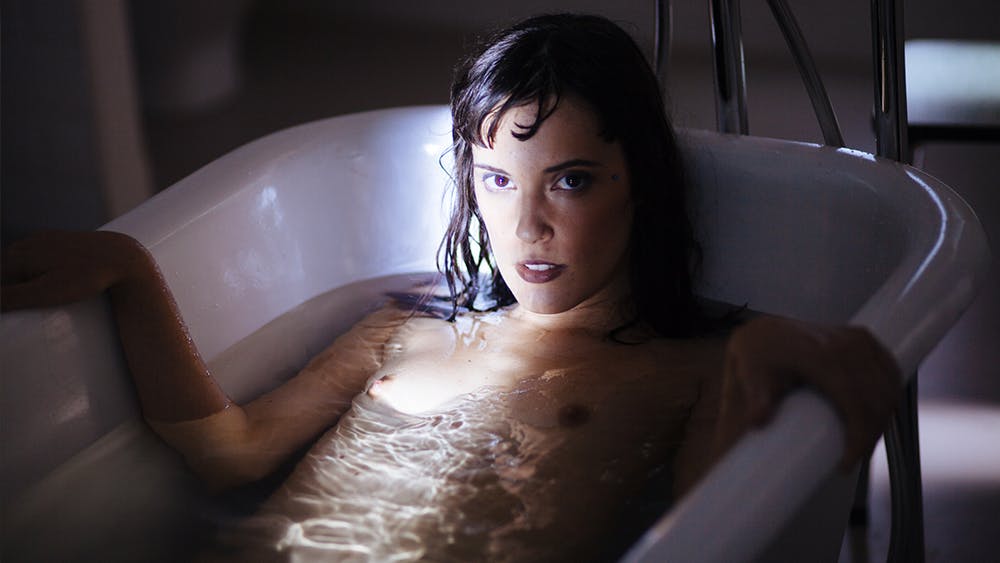 Be a Hero
Based on Be a Hero a confession by gopro
Anneke woke up horny and spotted her boyfriend's go pro lying around. What will she do with it? Part of the XConfessions series.
This is the story of a girl, brave and fearless. And she's horny. Now there's a GoPro lying around. What can she do with it? What wouldn't be boring? She decides to take the GoPro underwater. Not to film fishes, but to film something way more interesting: her fingers, warm and wet, carefully opening way through her labia, caressing her clit and entering her pussy. When he sees it, she'll say that it was all for his pleasure..
I've loved this story since moment one. Her idea of using his camera to surprise him was creative and bold and super fun to transform into a screenplay! At times, a woman pleasing herself can be the most beautiful image to look at. And what to say about Anneke? She's got it all. It's impossible to see her moaning in that bath and not be completely aroused...
Erika Lust