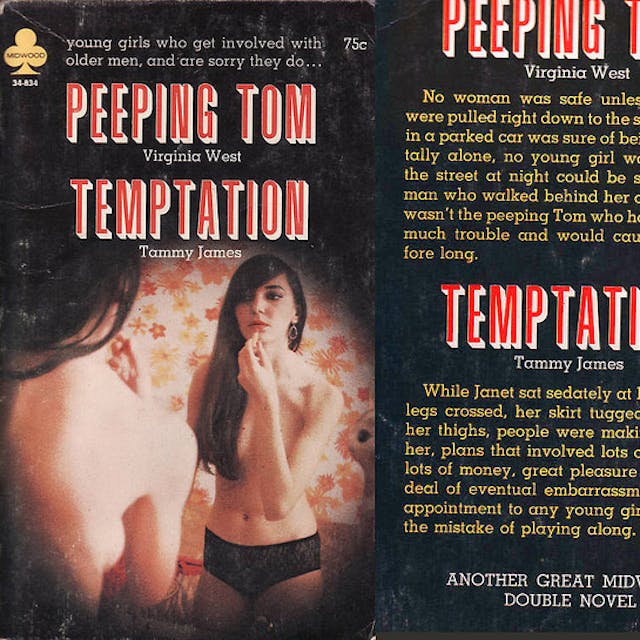 The Peeper
A Sexual Fantasy
I have this fantasy that gets me going every time I think about it.
I live on the 1st floor. In my apartment I have this big window that's vertical to my couch. I rarely shut the drapes, because I like the view of the park and the sun shining into my flat.
Every time I masturbate I close the drapes, because I don't want anyone to see me, but deep inside that idea what turns me on. I imagine lying naked on my couch and masturbating. First, starting slow, still in my loose t-shirt, my nipples showing through, legs open wide, facing the window. I get into the mood, all wet, excited. Suddenly, I can see my neighbor standing near the fence, looking through my window, looking at me. I get more and more turned on, I start moving my hand quicker, fingering myself, checking if the guy is still there. He's still there, still watching. I'm imagining him getting rock hard. I take off my shirt, I'm completely naked. I get of off the couch and kneel by the window, my legs open wide so that I still can masturbate. I'm looking him in the eyes, my hand on the window. I rub my clit quicker and quicker, moaning loud, he can hear it through the open window. I cum like crazy and I gesture that he should come up to my apartment. He walks away flustered and I think that he got scared and went away, but 10 minutes later I hear the knock on my door. He's standing there, looking at me. I pull him in and kiss him passionately. He slides his hands under my shirt, squeezes my breasts and my nipples. I can feel his hand between my legs. We are both extremely horny, we undress in a heartbeat and we start fucking right away. He's taking me from behind, I'm standing by the window again, my breasts pressed against the cold glass. He's fucking me harder and harder, holding my hips. I cum in a heartbeat, my legs get weak. We kiss afterwards and watch Netflix and fuck some more that evening.