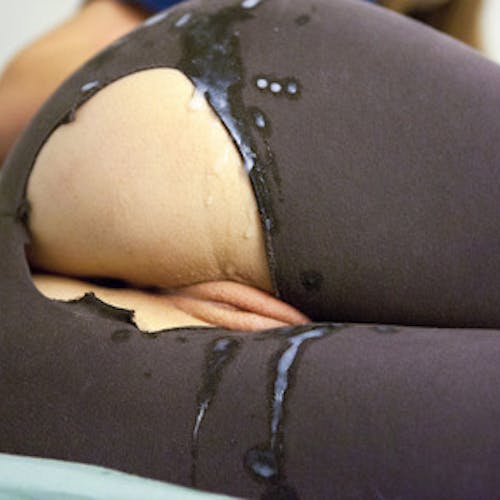 The softness of pantyhose
A Sexual Fantasy
One night a few years ago my man was tied to the bed as I gave him a strip tease. Sliding my pantyhose off each leg, I began to circle them over my head before throwing them towards my naked man. They landed directly on his erect cock.
As I finished the strip tease, I began to crawl from the end of the bed, advancing slowly towards him with... Moving gently between his legs, I arrive at his beautiful cock encased in soft fabric. I grab his rock hard erection between my hand and begin to masturbate him. He lets out a groan. He´s seems to appreciate the fine fabric caressing his rod. So I slide the pantyhose over cock so it is now covering him entirely. It was so exciting.
I start to give him a blowjob, the feeling of the fabric in my mouth was surprisingly nice. He moans again as I start to feel him on the edge of orgasm. So I stop the blowjob and jerk him off quickly. WOW! The warmth that grew in my stomach when I saw him come. Watching his semen slowly pass through the find fabric, sliding down his cock, finishing on my hand. It was so erotic... the view of the sperm... the spasms of his cock... I couldn´t resits! I take his cock again in my moth and suck off all the cum.
We both enjoyed it so much I wanted to try it too. So the next day he fucked me with his cock encased in pantyhose, coming inside me. The feeling of the soft fabric was incredible!
Oh how we love the softness of pantyhose!