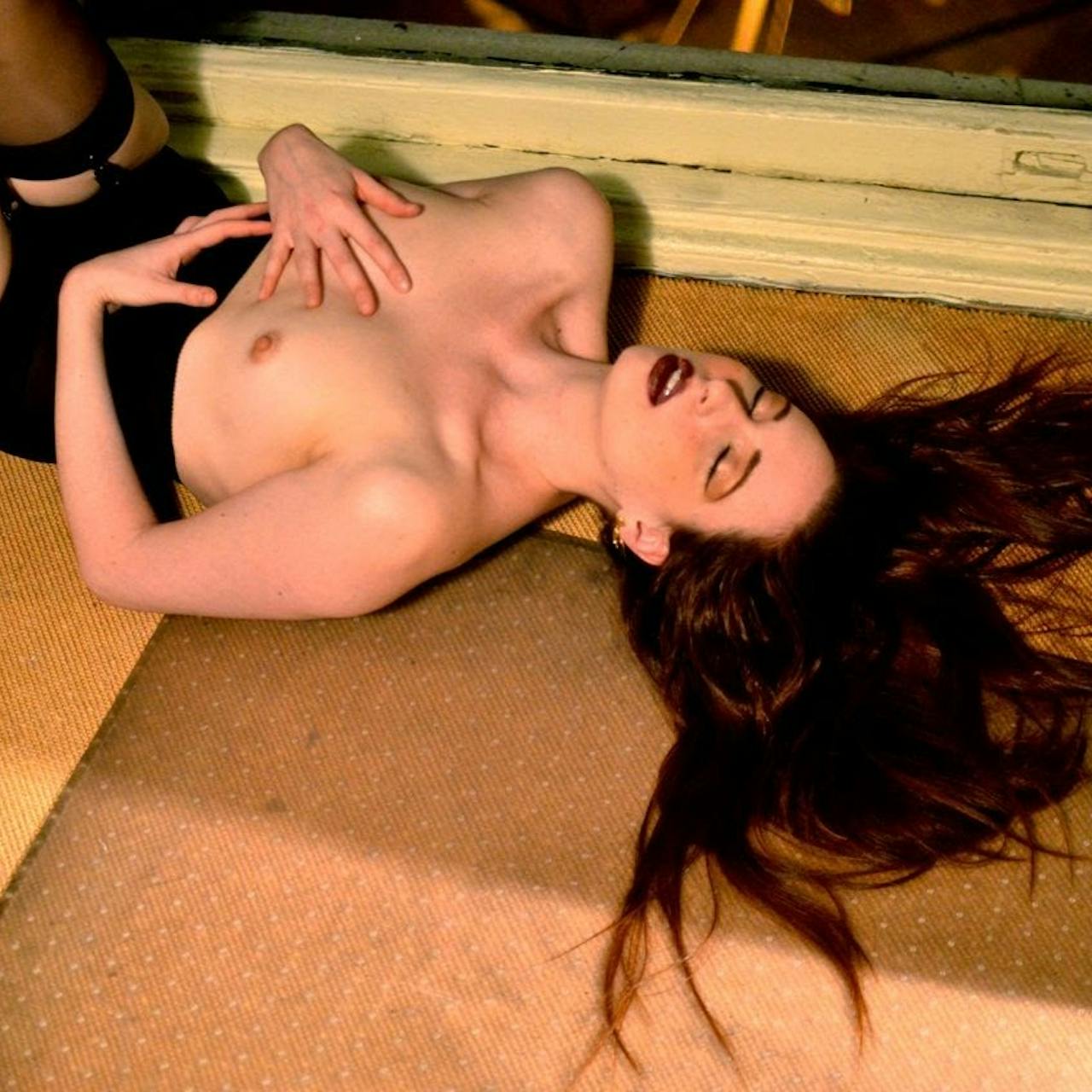 Six Seconds Novel
A Sexual Fantasy
On the screen, she'd see an ass wrapped in black latex panties. The camera starts a tracking shot, turning around the right side of the subject who pulls up a pair of tight trousers and zips the fly up. The trolley stops on the crotch swollen by the pressure of an erected dick. End. Video length 6 seconds.
- What's the title? - my friend asks.
- Tribute to Hemingway - I answer.
- Who is the protagonist?
- It's me.
- You're kidding. That's a transvestite.
- I say it's me. Don't you believe it?
- No.
- I'll show you.
I quickly go into the bedroom and come back. I pull off the light dress, revealing self supporting thigh-highs and bra pierced on the nipples. I have with me the panties that before were on the screen and one strap-on with three black dildos, two inward and one - the biggest one - outward. I put it on, making sure to lubricate the two going inside and taking special care of the one I put in my ass. I then wear the same tight trousers as in the video and voilà, my friend is convinced: the person she saw was me.
I undo the zip and pull the big dildo out of it. Then I approach her face while she is staring, enchanted, from the couch. When the dildo touches her lips, she opens her mouth and starts sucking. It's really big and she is not deep throat. She opens her blouse, almost ripping the buttons, and pulls off her bra. She pulls up her skirt and take her panties off. She spreads her thighs and guides the dildo into her cunt to the deepest inside. I fuck her only moving the pelvis up and down while our nipples and our bellies tempestuously rub against each other. For the first time in my life I reach orgasm not fucked but fucking.