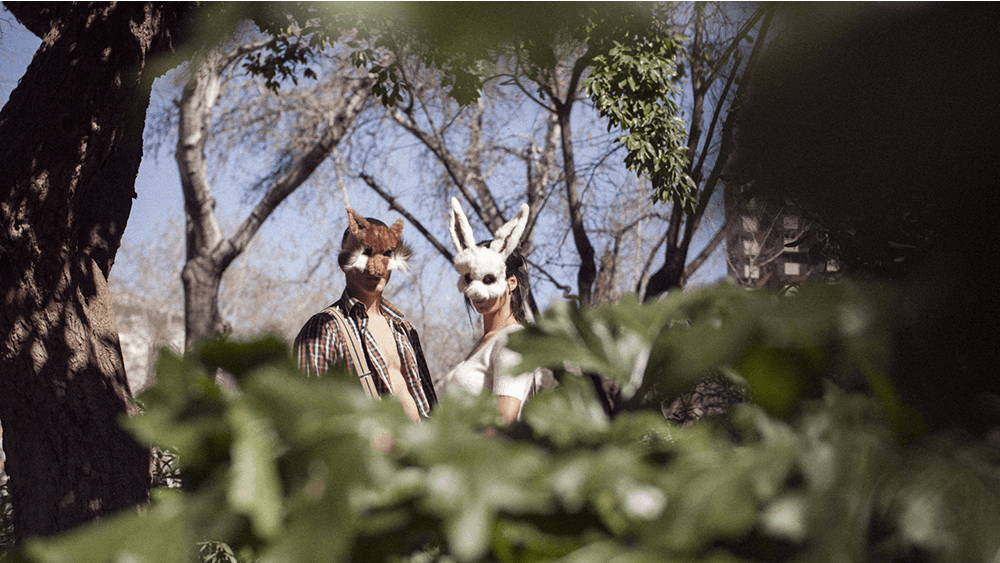 From the XConfessions series: A fox hunts for the rabbit, devouring her in all her beauty in the end.
This short film by Erika Lust is part of the ongoing project, XCONFESSIONS: where your sex confessions are chosen each month to be turned into a short film by the award-winning erotic film director. This short features handmade fetish masks by Cecilia Lundqvist, and real-life performing couple Alexa and Joel Tomas, as they indulge in a beautifully sinister game of predator and prey: "My girlfriend and I have a sex game: we like to pretend we're animals. We have costumes and masks, we wear our identities and play. Sometimes I will chase her when I am the wolf and she is the bunny. When I catch her, I stroke her soft fur over and over."
Well crissyLDN this is a pretty damn unique sex game. When I first started reading your confession, I just thought to myself "...Where is this going?!" But by the end, I could already see the film in my head - something dark and trendy and a little predatory. I shot the film this March in one of my favorite parts of Barcelona, and I am falling in love with the dreamy, spooky quality. It might be one of my favorites yet! Special thanks to
Cecilia Lundqvist
who makes the gorgeous erotic fetish masks featured in the short film totally by hand from upcycled materials!
Erika Lust