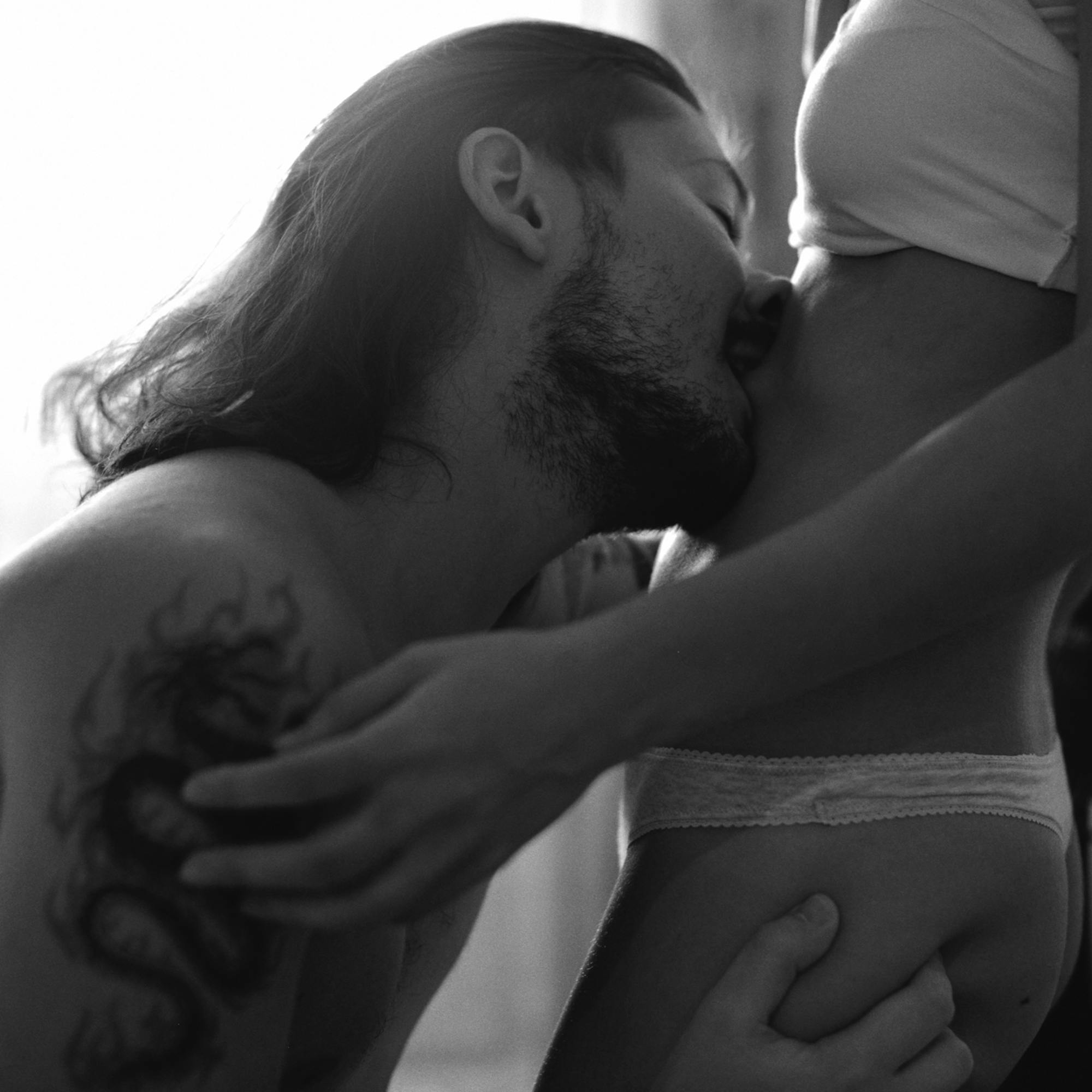 The Sex of Our Tongues
A Sexual Fantasy
I have a big passion for french kissing. I can't explain my feeling while kissing a woman.
So I had great sex, but I didn't know what is intense passionate sex, until I met Nofar.
Nofar served with me at the military, we worked at the same office. Nofar is short in height, with long straight black hair. Her skin color is beautiful, like mocha.
During our everyday work, the conversations became more sexual, and we started to share our sexual experiences and fantasies.
We both confessed that a deep french kissing is a must for a good sex.
It was like we had the same "sexMind".
One night, we both stayed at the office to finish some work.
Everybody left the building except the guards. The top floor of our office was left with no one but us.
Nofar went to take a shower, and I stayed at the office. But the best part, was when she came back.
She was wearing a bath robe, and stopped at the entrance of the office with a horny look on her face.
She locked the door, slowly stepped towards me, and I noticed she was not wearing a bra, only panties. As she was near me, I got up, and it happened. A passionate french kiss, as I pushed her to the file cabinet while the kiss got deeper. She was moaning into my mouth while kissing.
She pushed me back to the chair, took off her bath robe, and got close to me to take her panties off. She was so wet, that she just sat on me, gave me a passionate deep kiss, and got my cock inside her. She whispered into my ear "Tell me when you're about to come" and started to ride on me slowly. We couldn't stop looking each other in the eyes. As I tried to kiss her again she didn't let me. One more try, but she pushed me back and kept riding faster. Then she stretched back to show me her breasts while she kept on riding on me, then moved forward to moan silently into my ear.
Our breaths got faster and she was riding quicker. As I felt it, I told her I was about to come. She grabbed my head, and gave me a deep passionate french kiss, while moaning loud into my mouth and continuing to move. I came inside her.