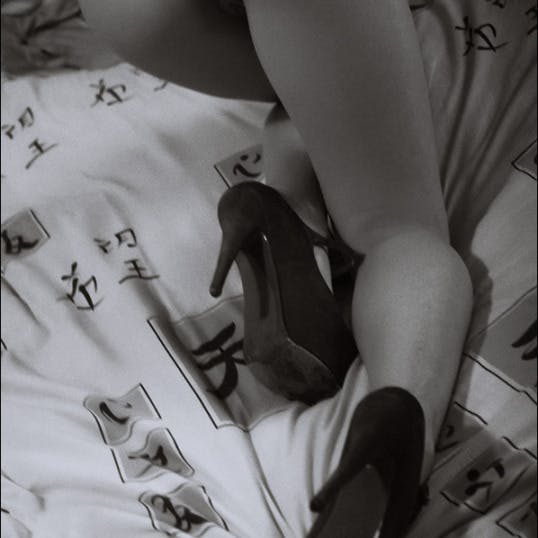 Porto and High Heels
A Sexual Fantasy
I hadn't seen my younger colleague since I left the city, but one month ago I went back for personal business and thought I would stop by the office to say "hi" to everyone. She was there and we caught up a little. She'd been promoted and was oozing confidence and joie de vivre. On my way back to my hotel I realized that seeing her triggered something within me: her long black hair, her perfume, her body... I had suppressed everything in the past because we were colleagues, but now I was alone in the city, I didn't know when I'd be back again and I decided to just go for it: I sent her a Whatsapp message asking if she wanted to do something that night. She responded me with a "Yes!" half an hour later, telling me we could have a quick drink at her apartment, since her roommate had left early for the weekend, and then take it from there.
When I arrived at her apartment, she was wearing a nice black, tuxedo style dress and black Louboutin shoes (she always turned me on when she wore them in the office). She greeted me joyfully, happy for my surprise message. There was a bottle of Porto on the living room table. Wow, I thought, she remembered I like Porto. Conversation was flowing freely, we were having a good time and enjoying good chemistry. When she crossed her legs in her chair I could just peak the junction of the black thigh high stockings and the garter belt.
I came back from the restroom after a small Porto spill and just like that, she was there in the living room, standing in her lingerie and Louboutins. We started kissing. I began kissing and licking her shoes and then moved up all over her body until I took off her bra and we ended up on the sofa. I spilled some Porto on her breasts and her belly and started licking. She started undressing me and playing with my cock. I caressed her face with my penis and she poured Porto on it, licking it off as I had done. After some fooling around I came inside her. It felt as if we'd been lovers for a long time, we were one.