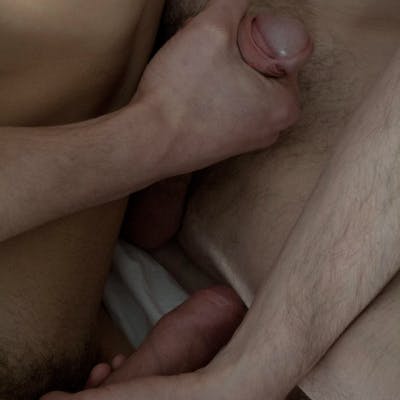 Not the straight way
A Sexual Fantasy
Hy, I'm Thomas from Germany and 25 years old.
My story is a classical story, so I think.
I love women and I'm unable to imagine spending my life with a man. But at school, and still today, I imagined, how it would be to discover an other male body. With more luck, it would have happened at my graduation holidays, where I had 2 other boys in my room.
It might be a cliche, but in my fantasy it's always a sleepover of a friend or a school trip, were I have only one or two other males in my room. One person has fun with himself and so the other, e.g. me, is using the chance to do the same. Maybe they look at their mobile phones and watch some adult movies. But they can't keep their eyes off each other. They are not gay, but they are full of desire and they are open to new adventures. So I go to the other man and lay next to him. After some minutes I have enough courage to take his penis in my hand. He is surprised and shocked, but it is okay for him. We both learn how an other penis feels in our hand. It is creepy but so hot too. Maybe we try to blow too, but it all feels great, how t is.
So he helps me out and I help him out. After we finished it is very strange to have his cum in my hand, because the desire is after the orgasm far away. But at this moment I know: I really want to do this again!