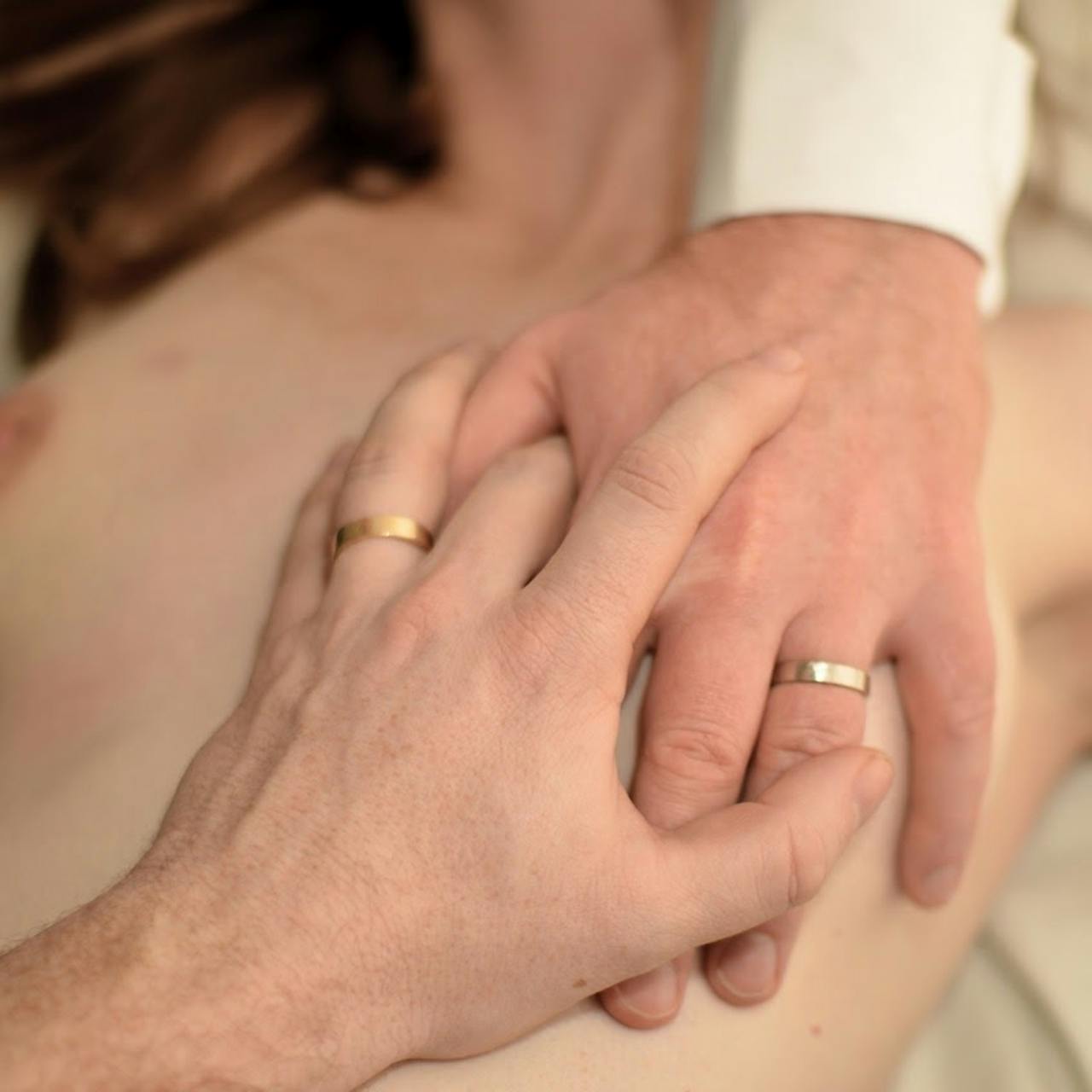 My wife at the center of two gentle lovers
A Sexual Fantasy
We are a married couple in our early forties with three kids. In the last couple of years we have started to expand and enjoy our sexuality. My wife shares one fantasy with many women: a threesome with another man. That is why I wanted to offer her a special gift. She confessed several times she fancied a friend of us some years younger. And I knew that was reciprocal. So, I approached him. As he accepted I shared clear details of my plot to him. It was not about banging her or double penetration. It was about making her feeling at the center of our desire and celebrating caresses and loving touch.
We invited him to have dinner at home. After the dessert I set relaxing music and took my wife to dance. She loves dancing closely. After a while, I silently invited our guest to join our dance. We started to kiss her face, neck and nape while embracing her. After a while I quit the scene and I went to the bedroom to set things ready before calling them. In our bedroom, set with still more relaxing music and candles, we kept kissing her while gently taking away her clothes.
We lied her in the bed and started to give her a four-hand tantric massage. I know her and I can tell she never felt so alive, special, loved and desired ever before. After one hour of massaging every inch of her we started to focus on licking her yoni. After allowing her to orgasm three times and some rest I invited her to ride our friend, what she was desiring since the beginning of our special night. And I loved to see her from an unknown point of view. I love to see her enjoy sex with me but there I discovered that I love her to enjoy to the max in any way. After a while of riding him slowly as she loves she looked at me and begged me to insert one finger in her annus. That made her explote in a huge orgasm that left her shacking for minutes. Then she threw her body to me and felt asleep. The night went on, gently loving her and giving her pleasure, cause she was the center of two gentle lovers.