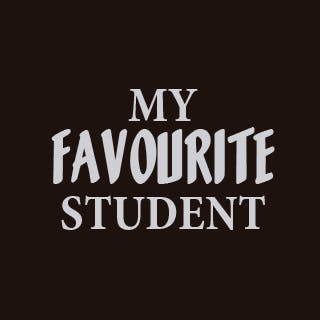 My favourite student
A Sexual Fantasy
After graduating from university, I got a job teaching English at a university in the south of France. I was a young, horny lad of 23 who every morning while walking the corridors and teaching in the classrooms, could not help but the notice the immense number of young, gorgeous French girls around the campas .
I had my first class which comprised of students fresh out of lycee who were mostly aged between 18 and 19 years of age. One girl who sat at the the front was easily one of the most beautiful females I have ever seen before or ever since. She was 18 years old, had long black hair, milk white skin, long thin pink lips and a quiet, demure demeanor which was charming. At the end of the year, when the June heat pressed upon the body, on my way out of the English office where I was handing in exam papers, she approached me in the corridor and we got talking. Her mother worked as a secretary at the English department so we ended up bumping into each other two more time before I finally asked her out . We began to hang out as friends for the following two weeks and on the night of my birthday party one of my students told me that this girl had the hots for me, so I took her by the hand and led her into my bedroom leaving the party behind.
We lay on the bed and began to cuddle until we started to French kiss passionately, we eagerly drank up each others mouths and enjoyed fluttering tongue play. She seemed to have noticed the massive bulge in my trousers, so as the party went on in the next room, she proceeded to unbutton my trousers, pulling them down to my ankles and proceeded to give me a very skillful hand job. As she tugged hard on my cock, we would kiss and she would cooingly urge me on to cum, saying in her gorgeous soft voice: "Allez , viens mon petit professeur ."
The summer was very hot and we would go back to my stuffy little room to fuck every afternoon from then on, with both our bodies covered in sweat. I introduced this young girl to anal sex, after all, I was her teacher , wasn't I ?