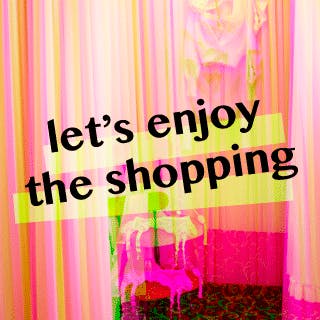 Let's Enjoy the shopping!
A Sexual Fantasy
When I'm extraordinary horny I dress my best underwear, a lace Bra, thongs, a short skirt and a tight T-shirt or a blouse and go shopping!
My favorite shop is a favorite among alternative and retro audience, an old shop on a side street in the city centre. It's a labyrinthine place with several small rooms and a couple of changing cubicles at the end of the last room. They are divided by old carpets which are not hanged tightly, so there's always possibility to peek between them from one cubicle to another (of course, there are no security cameras and the shop assistant, an old lady, is half-deaf and does not care much about the clients).
So, I take some clothes with me to one of the cubicles, get half-naked and... start to masturbate, imaging that people from other cubicles are watching me. And yes, they are doing it quite often! Sometimes men, sometimes women... sometimes they even start to do it by him/herself, enjoying my excitement... and I get even more excited, of course!
Once I had a chance to spot a shy young guy, he had no more than 20 years, looking at me through the curtains. I stretched my hand to his cubicles and took his cock and gave him a gentle blow job... what an orgasm he had!!! I was delighted, asked him to eat my pussy while I caressed him...