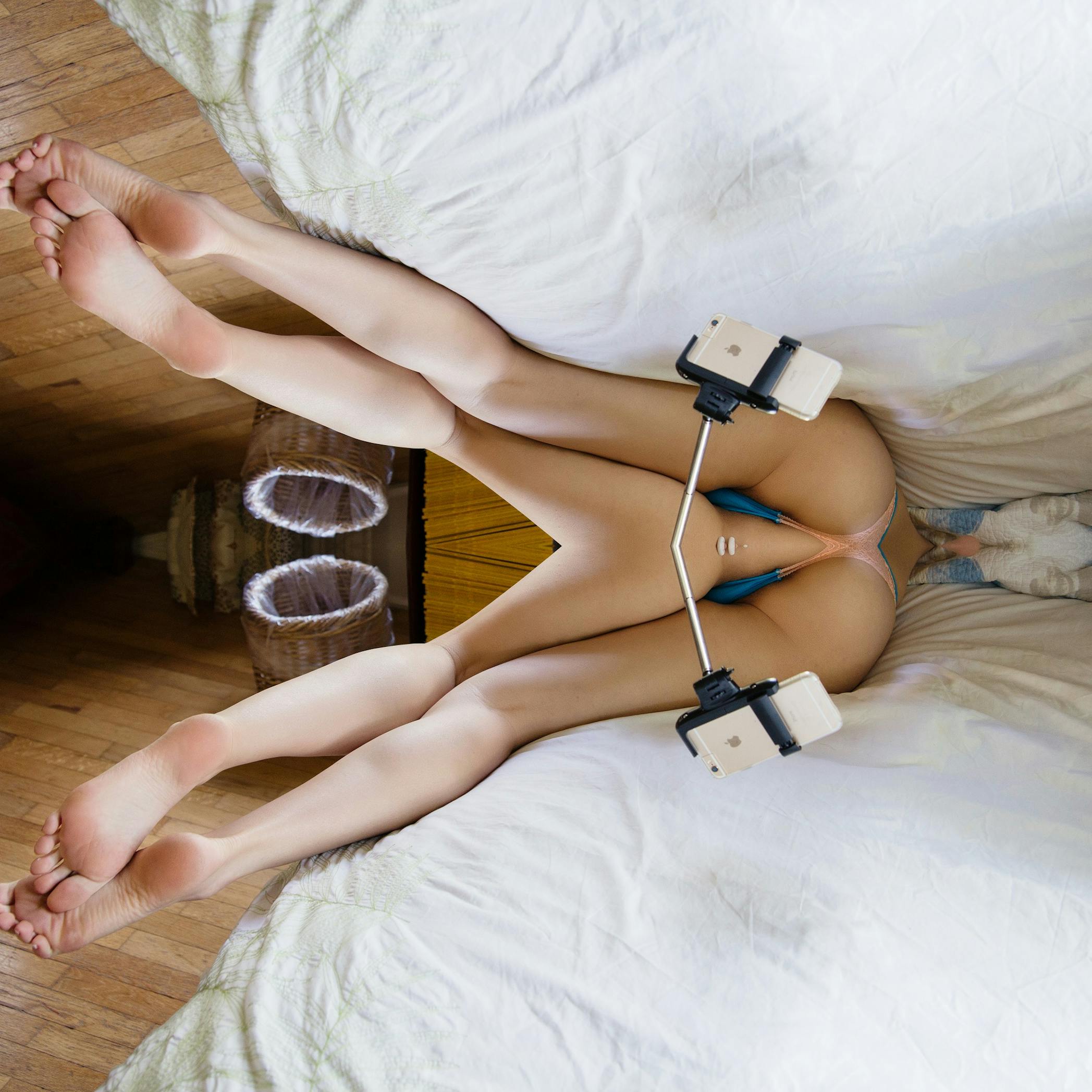 Instagram Exhibitionism
A Sexual Fantasy
This is a true story that happened a few weeks ago. My wife and I have been experimenting with an Instagram account where I post hot pictures of her, mostly of her amazing ass. We've been having a lot of success, several thousand followers in just a few weeks, and I enjoy chatting with people, mostly guys, from around the world who find her incredibly sexy.
This one guy from Tennessee had been chatting with me for a while when one evening, as my wife and I were laying in bed, he said he'd like to "show her his appreciation". She said ok, so we started a skype video call where he was jerking off looking at her in bed. We weren't doing anything, but he was turned on anyway. But then I'm the one who was turned on, so I started caressing her breasts, then down to her pussy. She was a little uneasy at first, but she came nevertheless when I fingered her. Her loud moan excited our friend so much, he kept saying "this is amazing…".
We ended up having sex with an audience (of one) for the very first time, and I loved it. I could comment to him live while I did things to my wife, such a turn on, and he was hard as hell. In the end we watched him cum on the screen before logging out and going to sleep.
The next day, he said "thanks so much, that was incredible", but 24 hours later, his Instagram account had disappeared…