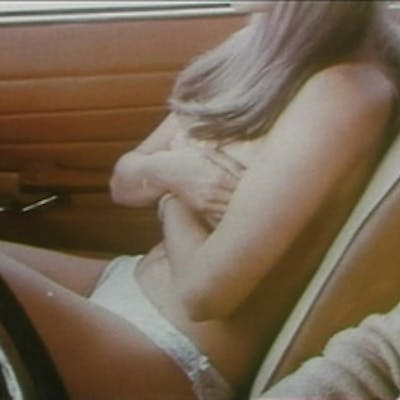 right there in front of the restaurant
A Sexual Fantasy
I had been chatting up one of my coworkers for about a week. It started out innocently enough, then our conversations turned more explicit. Before I knew it, I was sending him pictures of myself. First in my bra and panties, then in the bath...
 
We had decided to go out, and he took my to a really nice restaurant and we talked all the whole time. However, once we got back in his car, we grew silent. It turned into a game of "what are you thinking about?" It turned out we were both thinking the same thing. I reached across the center console and kissed him. It was the sweetest and most delicious kiss I'd ever had. Then he guided my hand down to feel him over his jeans so I would know what I was doing to him. He was so hard and so big, I was pleasantly surprised. He said he wanted to fuck me, that I was all he had been thinking about all week.
 
His car was small and we were sitting in a parking lot. I decided to be bold and undo his pants, and pull out his large throbbing cock. I shocked him by leaning down and sucking him off right there in front of the restaurant. He was the only guy I had ever heard moan like that, and it was such a turn on. He slid his hand down my backside, moved my panties aside and teased my pussy. I was so excited by the whole thing, I came before he did. Not soon after though, his hot cum filled my mouth as he thrusted upward. He told me he had never done anything in a car like that.
We decided to keep it our secret. We have plans to go out next week.