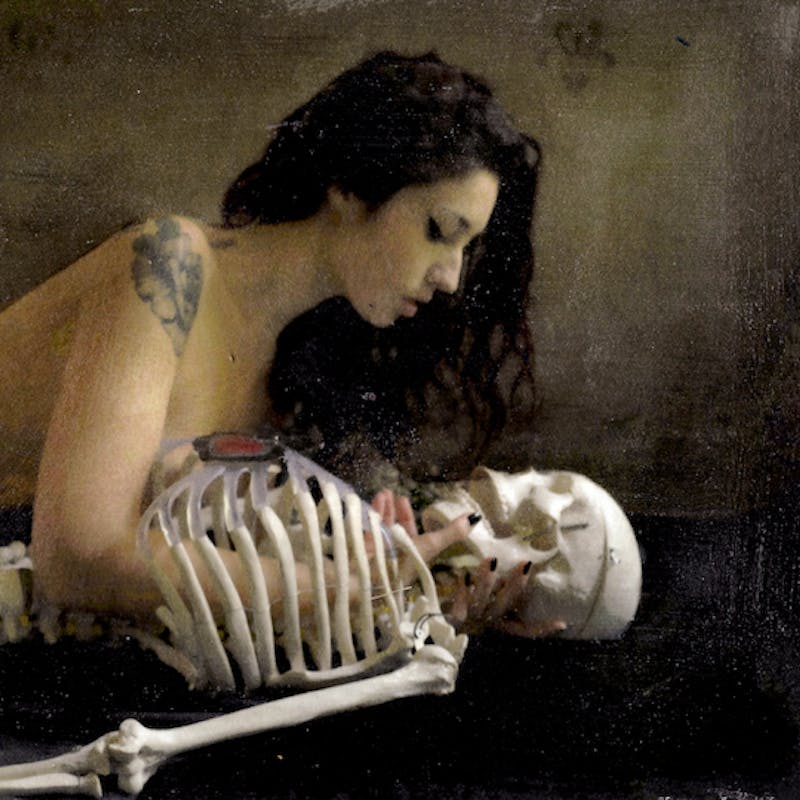 Graveyard Fuck
A Sexual Fantasy
I dreamt I fucked you in a familiar cemetery as Spring exploded into bloom. The sky looked biblical. Our past is a wildfire. Anything left is buried deep in the soil.
I purse red lips around a joint, inhaling as I break our gaze. The devil is in the details. The flicker of your slutty smirk validating a joke. The cut of your jaw as you take a measured swig. My black dress lifts in the breeze. Goosebumps wash over my pale skin. My tits harden up, as they push against the fabric of my bra my mind begins to wander, time feels like it's melting into oblivion as your eyes meet mine. I want to eat you alive. I wonder if you know it yet.
Now I am digging my bare knees into the dirt for balance as I bounce up & down in your lap, your rough face pulled against my soft pink tits. I tug your dark hair as you devour me. Soaking myself through & drowning you in it. In the heat of the moment we are riding each other raw against a headstone. The sounds of wet feverish sex driving me further into oblivion. I bite your lip a little too hard.
You wrap your hand around my neck just to watch my body tense for you while I'm impaled on your dick. You smack my ass with your free hand before grabbing another fistful of flesh more aggressively. Then I taste a little blood in my mouth & realise why I'm being punished so sternly. My mind goes blank again while we let this cosmic debt spiral out of control. You whisper something filthy in my ear, then some proclamation of our undying obsession with eachother.
You move behind me now, I lean against the cold stone shamelessly, my face painted with that mid fuck blush. The headstone grounds me a little as it cools my face. My legs shake. The cool air is teasing my dripping pussy. I rub my clit slowly as you take in the view. Another spank, harder again. I turn around to throw you a glare & the look in your eyes nearly pushes me over the edge. You slide your thumb into my open mouth. I suck a little too eagerly. You push back inside me before our next breath escapes.