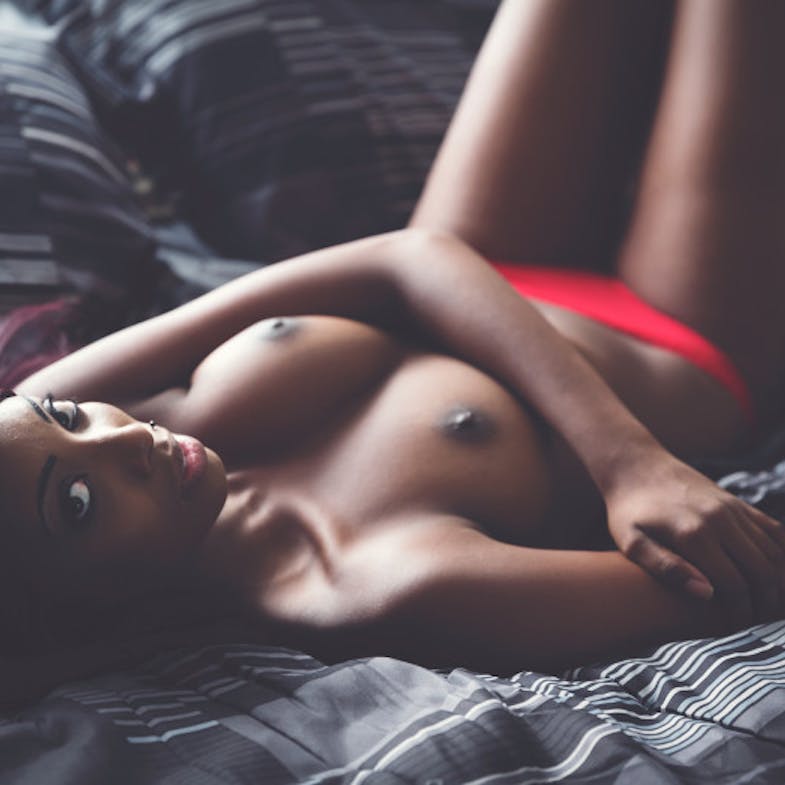 Deceptive Dreams
A Sexual Fantasy
Scent of coffee invades the stairs of the condominium; it's 7:00 a.m. and people are waking up. In an apartment of the upper floors, with the daylight filtering through the accosted curtains, in a bedroom lukewarm for the night just spent, a woman is already awake for some time. The pink silk sheets seem shocked by a hurricane; she lies on her left side, with her nightgown rolled up over to the buttocks and with her right hand intent on tormenting the solitary cunt. Suddenly the door of the room opens behind her and a man enters, with the cock already ready to fuck her. Approaching the side of the bed, he bends down on his knees and after spitting on his own hand moistens the cunt that seems to breathe between the thighs. Then, flexed on the knees, the man pulls the glans over the lips and, slowly, sink in. He fucks her with a rhythm that she has never known, fills her with flesh and sperm. He pulls the cock out of the cunt leaving her quivering and still unsatisfied.
The woman opens her eyes, turns her head towards the door and sighs deeply. No man.
Once again her dream has deceived her.