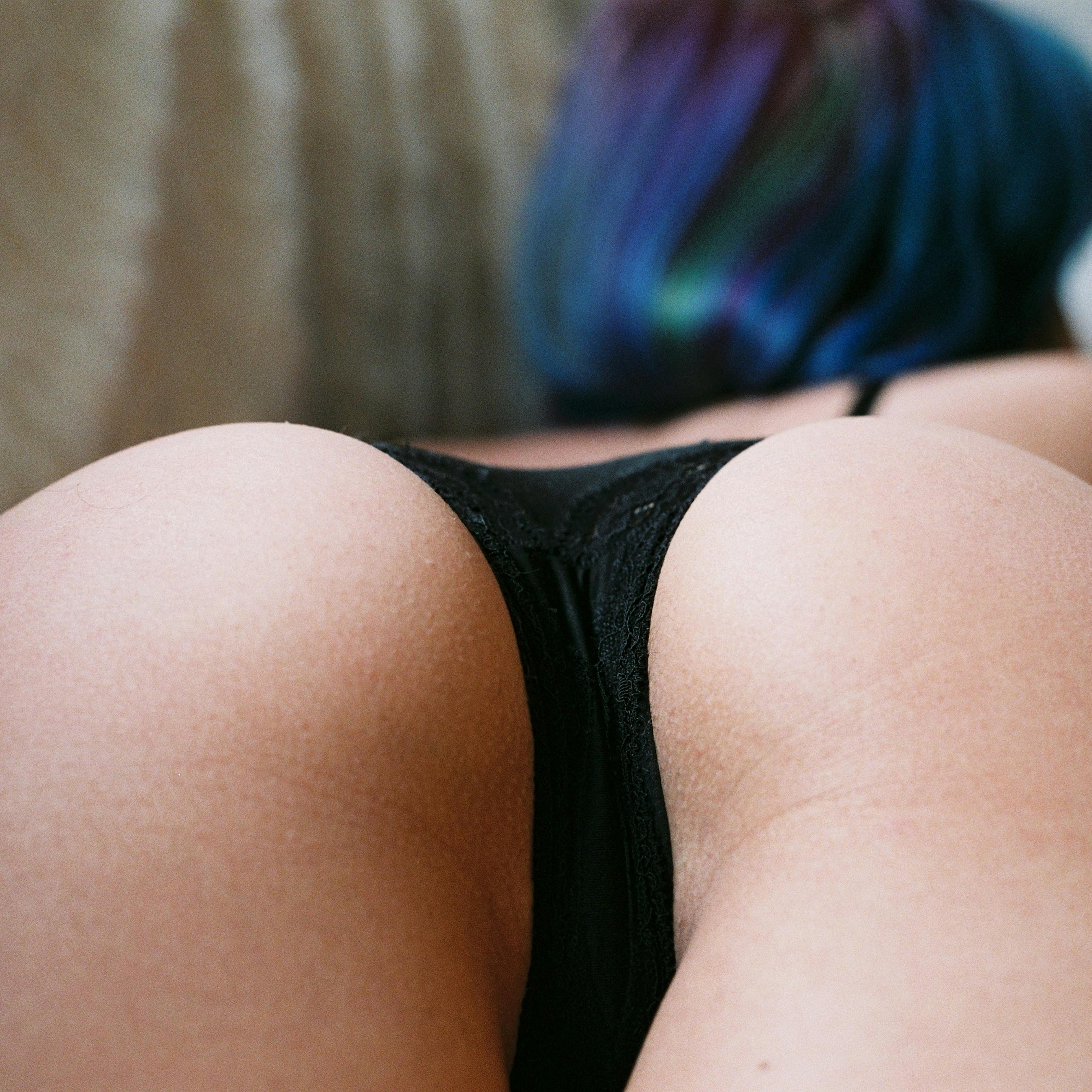 Blue Haired Dominance
A Sexual Fantasy
I have a fantasy about being told what to do. And about women dominating men.
The fantasy starts when I see this girl in a book store. She has short blue hair, wears a black top and skirt. She's wearing sneakers. She has a few tattoos. She catches my gaze and I quickly look away. But when I look back, she's gone. When I'm back on the street, suddenly she catches me off guard and starts leading me to an abandoned apartment she's been staying in, or is she only using it for these kind of encounters? I can't tell.
She tells me not to say anything and to do what she says. I have to strip down and lie on a mattress in an otherwise empty room. She takes off her sneakers and skirt until only her bottom half is undressed and she stands over me, telling me to please her with my tongue. She's not rude, gentle as can be.
When she's satisfied with what I've done, she just opens her top to show her bra. Then she sits down on the mattress in front of me and tells me what I have to do to myself. It turns her on too, as she's playing with herself as well, while she's telling me how I should please myself.
And of course, we both get to a climax at the same time.
After this, the story isn't over yet. She gets up and comes to lie next to me. We both fall asleep.
When I wake up, she's gone. I get up and get dressed. I walk out the door, down the stairs and out of the building, wondering how that happened and forever dreaming about the woman with the blue hair.