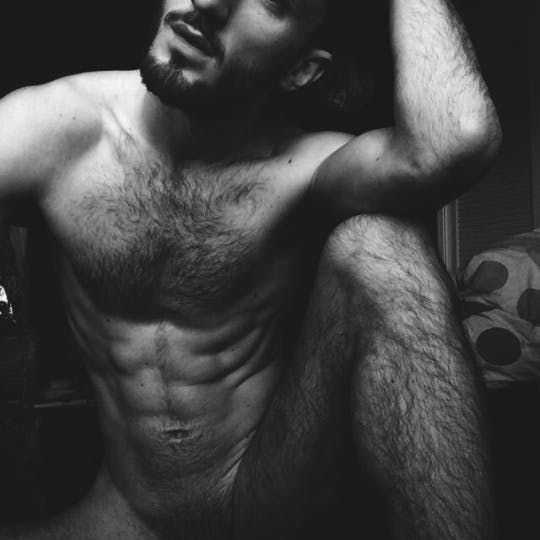 And together we played...
A Sexual Fantasy
I met him in the gym of our swimming club— a smart, young guy. I was training for years in the gym and was shaping my well-built muscles and abs. Our coach had asked me to help the guy. I used to watch him swimming and working hard in gym. Sometimes I used to join him in the pool in a two piece, before my competition. On those days he couldn't swim well! In the gym I used to train him for long, wearing a sports bra and short pants, while I made it mandatory for him to wear only half pants, well above knee length. Not only did I love watching him bare chested, but as a trainer I also got the opportunity to run my hands over his body whenever he needed some help. He couldn't help getting hard often and loosing it all in front of me and getting very embarrassed.
But I didn't want to push him too far and get mad. One day, when I was practicing for a sea swim, I invited him to join me surfing. If he could do it perfectly, he would get a kiss from me. But after a few attempts, he did it perfectly! His dedication was amazing, and thus I gave him more than he ever asked for.
I took off everything and gave him my all. He kissed  every inch of my body until I was wet. As he grabbed my boobs, I kissed him, praising him for his dedication. We played like we had known each other for years, but hadn't ever enjoyed each other before.