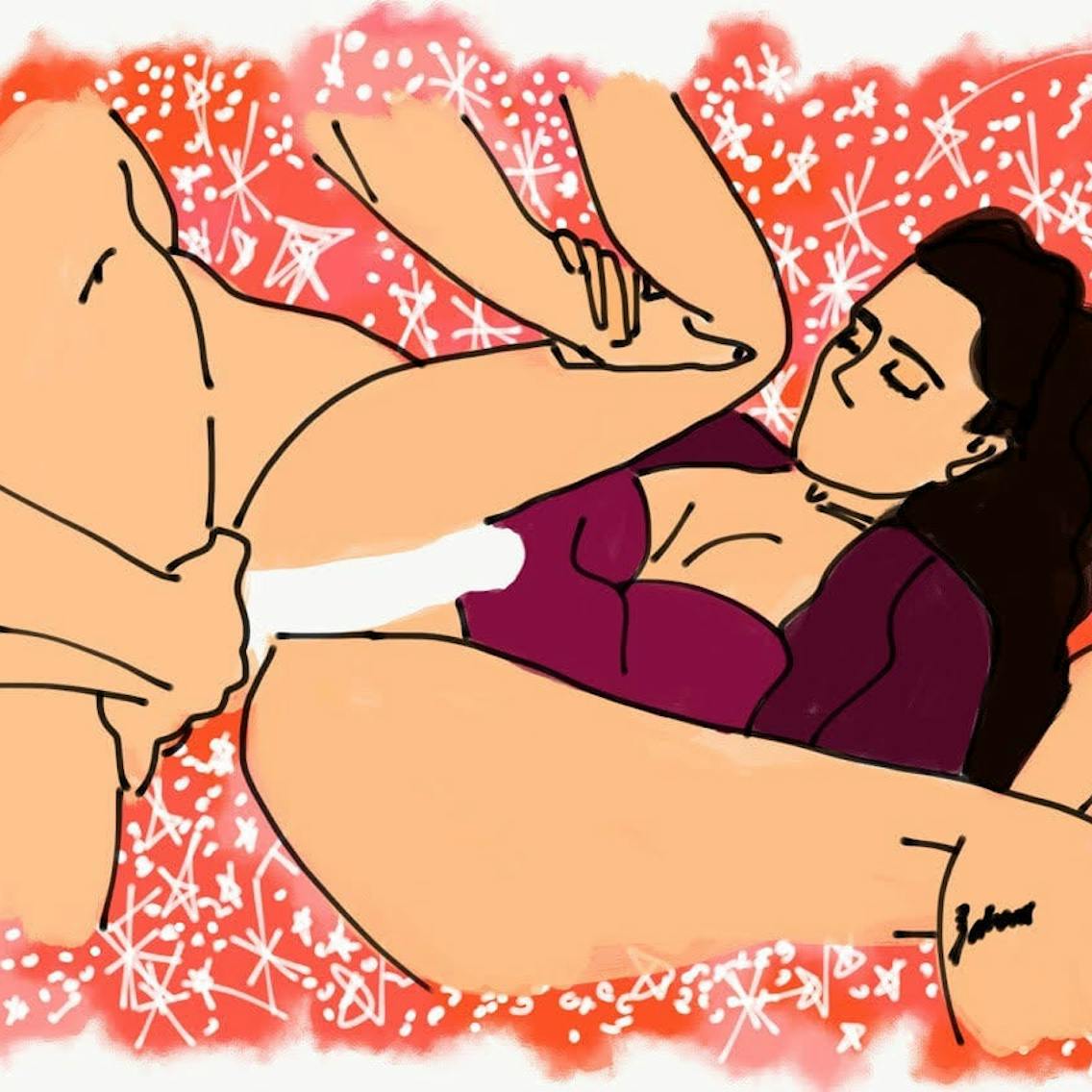 An Interview with a Pornstar
A Sexual Fantasy
I am an intern on the national newspaper. My latest assignment before graduating from Journalist school: An interview with one of the hottest male porn stars in our country! I watched a lot of clips with him in it (gathering information was NEVER so hot!), read some other interviews, even spoke to some of the actresses he worked with... But now, the assignment!
I met him in his apartment uptown, and I immediately fell for his charm and charisma. We chit chatted for a while, while I was preparing my recorder for the interview. During the interview I got more and more aroused, and when he showed me the cast with was made of his humongous cock, I knew it... I wanted him to fuck me in every possible way before the end of this interview. So, I asked if I could compare the cast with the original! I blushed when I did, and even more when he slowly lowered his pants without any fuss. When I gently touched it, it directly came erect, mimicking the cast that was already in my hands.
Then he slowly kissed and undressed me, and started licking me until I orgasmed. After I caught my breath, I straddled him and rode him slowly, and continued my interview sighing and moaning loudly between my questions, hardly understanding his answers. Suddenly: my second orgasm! I didn't even know it was possible to have more than one at the time! He finished me off, doing me doggy style, and just before he came, he suddenly pushed his wetted thumb in my rectum, thus triggering my third orgasm, while filling me with his Jizz.
After a quick shower, I thanked him for the interview, knowing that I had all audio from start to finish to make my interview in writing... and to relive our intense moments over and over again masturbating, listening to every sigh and moan. This is an interview I will remember for ever!