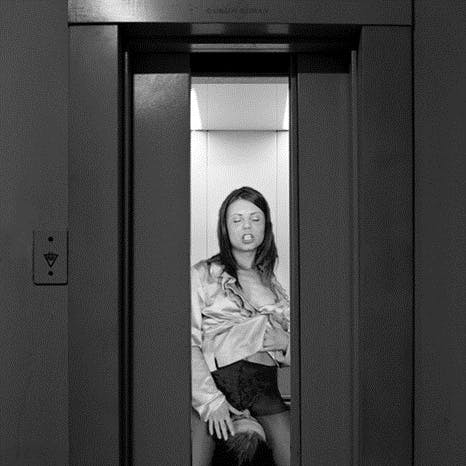 Elevator heat
A Sexual Fantasy
Rio de Janeiro... heat... Everyone is always sweating... Almost a reminder of what we would want to be doing instead of working through the heat.
I work on the 40th floor and I always take the same elevator up, meeting this really handsome guy everyday. He is not really my type.. But every time we get into the elevator together... I get a little bit wet. I don't know exactly what it is... The way he looks at me... The way he stands tall and firm... I just start imaging what would happen if the elevator was empty.
Nobody... Just us... A mirror and the chair for the elevator's clerk.
He pulls up my dress, my panties and sits me firmly down on the chair. He takes off his suit jacket, the beautiful blue navy suit, getting down on his knees and takes my pussy right there. Very slowly. Very focused. As if it was the most important thing he had to do all day. The focus is only on me.
After excruciating pleasure, the elevator stops, I leave him behind as he continues up to the 41st floor.