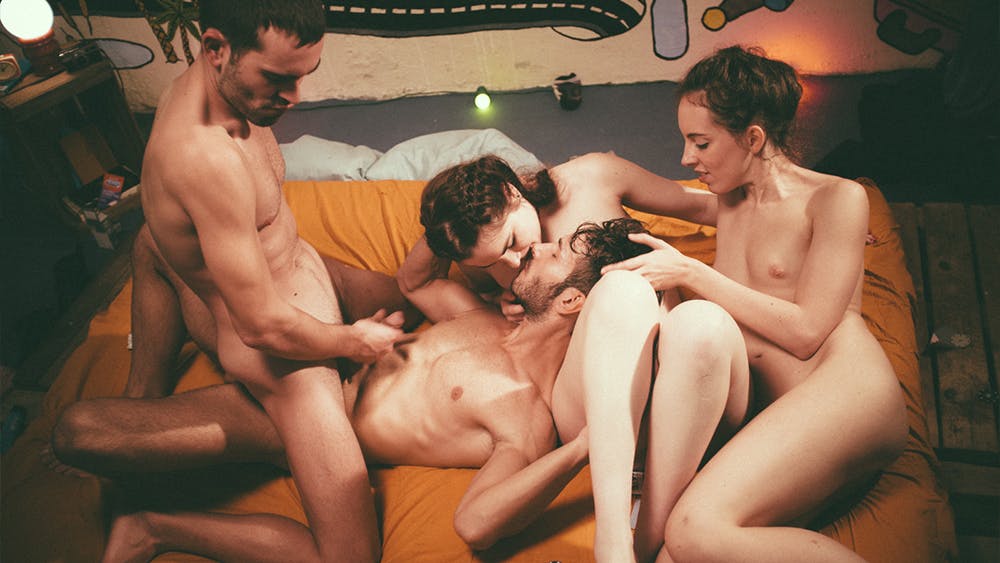 Pansexuals
Based on Pansexuals a confession by PANSEXFOREVEEER
A documentary about pansexuality. From the XConfessions series, directed by Erika Lust.
What is Pansexuality? Discover it in this explicit documentary, depicting an orgy occurring unexpectedly among a group of young friends. The strip poker game you'd love to play...
For such an untraditional idea on sexual and sentimental relationships, I had to gather a young and modern ensemble of performers. Once more, the cast was the challenge... But I think we've been quite successful. Introducing Dido Wend's first movie scene, amidst sexy bisexual Mark Sanz, blue-eyed Ian Grey and my beloved Amber Nevada. Participation in an orgy is one of the most common sexual fantasies... What else could happen when everyone loves each other so much?!
Erika Lust