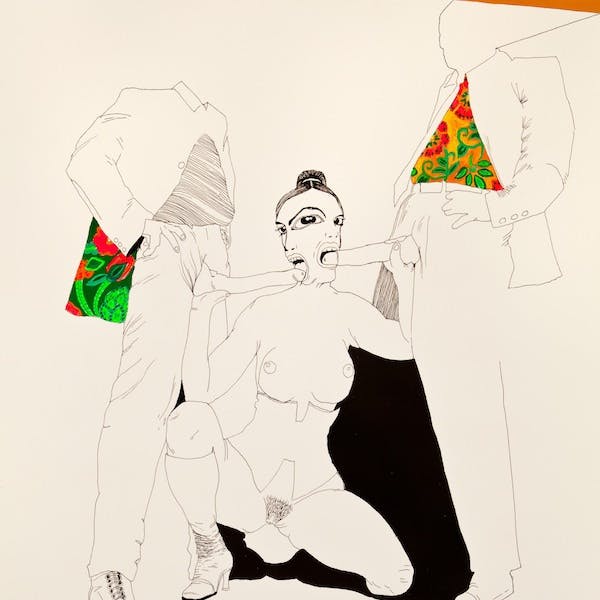 Me, my wife and my best friend.
A Sexual Fantasy
I am madly in love with two people: my wife and my best friend. I met the two in college. He was the best man for my wedding.
My story is a mixture of reality with my imagination. Because some things have happened and others will. Me, my friend and my wife were on another trip. The place was perfect. A naturist village. Many trees, many plants and greenery! We were accommodated in a simple chalet.
I raise from bed. My wife is sleeping. I kiss her forehead. In the living room, my friend is sleeping on the couch. I approach to smell him. I cannot resist and caress his legs. His cock starts moving and stands erect. I softly touch his belly and go down to his feet. He wakes up. He just smiles.
We all eat breakfast together before going for a walk through the woods. We talked about everything. We all laughed and time goes by.
In the late afternoon, while I prepared dinner. I observed as my friend laid on my wife's lap in the living room. They were talking.
After some time I felt someone behind me. A hand caressed my bare bottom. It was my friend. He asked if I needed help. I was horny instantly.
He smiled and put his hand on my penis. My wife appeared smiling as she walked into the kitchen. She moved between us and kissed me. Then she kissed my friend before she was holding both our penis'.
We went into the living room. My friend sat on the couch as me and my wife sucked his cock. Then I started to give oral sex to her. Before long my wife took my penis and put it inside her as my friend caressed my ass. I fucked my wife as she sucked my friend. Then, subtly, he put his finger in my anus. My wife groaned in pleasure. I started to suck her pussy again before my friend penetrated me. I arched up in pleasure allowing my wife to suck me again before I penetrated her fully. In a moment of ecstasy, we all enjoyed that incredible moment.
In the end we were lying together, exchanging caresses and promises of a lifetime to three.