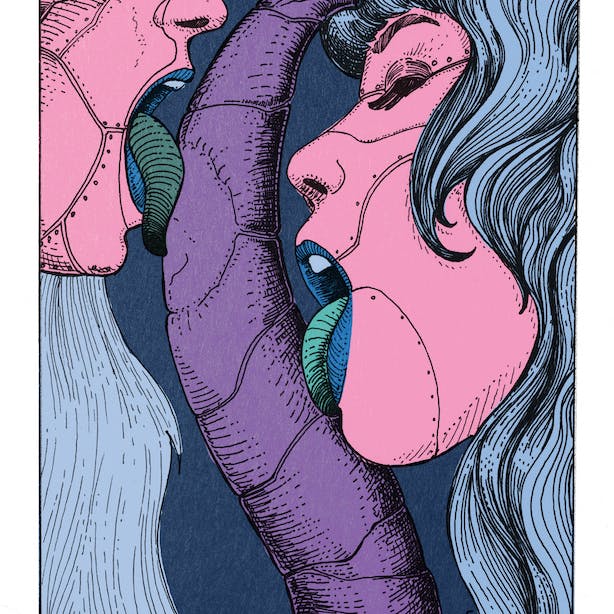 The Volunteer
A Sexual Fantasy
I go to a sex seminar(there are 30 people in the audience about 50-5 male-female) where a domme and her sub demonstrate spanking and forced masturbation. She calls for male volunteers to be given a public handjob until ejaculation and submit to fingering of their asshole, prostrate massage combined with some spanking. I volunteer, she puts me on a sloping padded massage table to give a good view to the audience. My legs are spread and ankles tied to the table as are my hands. She calls for volunteers from the audience to give the handjob and asks what is my preference female or male or both. I choose both wanting to expand my experiences. A handsome young man with strong hands and a lovely young blonde about 18 in tight yoga pants volunteer, they rub the insides of my thighs one on each thigh. My penis starts to get hard and one takes my balls the other my penis, I am uncut so she pulls my foreskin back exposing the head of my penis slowly and then replaces it over and over, they alternate one ball and penis. I moan and squirm... my face goes red with embarrassment when I catch the eye contact with audience, but perversely my embarrassment just makes my cock harder and me even more horny.
She asks if I would like to be fucked by a dildo, strap on or real cock, I say all three.
The couple release my ankles and raise my legs up diaper position, she says I need a spanking, the man and woman each slap one buttock 10 times, then they repeat with paddle. The woman fingers my asshole until I release precum, then the domme pours and massages lube on my asshole. I am moaning red faced all the time, then she fucks me with a strap-on and I am dripping pre-cum...., all the while the man and woman volunteers held my legs up and spread. Then the domme replaced the woman...so she could fuck me with the strap on.. then so on the man fucks me...then all join in rubbing my thighs, massaging my balls and cock until I explode, ejaculating all over my self and their hands.