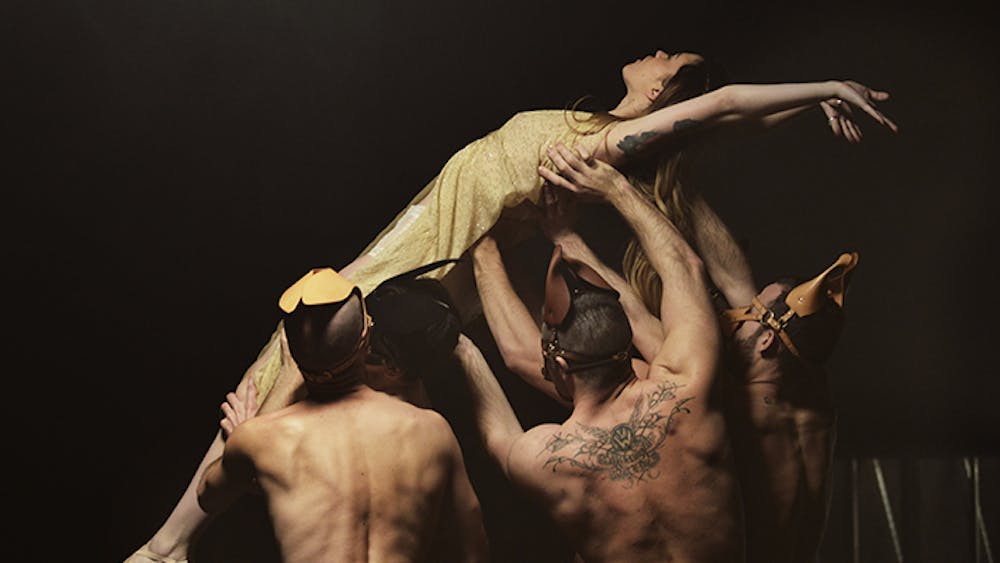 Horny Beasts
Based on Horny Beasts a confession by animalesq
A delicate girl experiences intense desires for the hybrid creatures surrounding her.
The most artistic film of the XConfessions series is a blend of sex and contemporary dance. Misha Cross is a delicate girl who finds herself feeling an intense desire for the hybrid creatures around her. She is scared but horny, she wants to dominate them and be taken by them. With Max Deeds and Juan Lucho she´ll enter an adventure of chase, lust and pleasure.
This is our first adventure with contemporary dance. We worked with choreographer Riika Laakso and a team of dancers to bring our mains character's fantasy to life. It was such a creative journey to combine this artistic aesthetics with a threesome with one girl and two guys. Enjoy!
Erika Lust