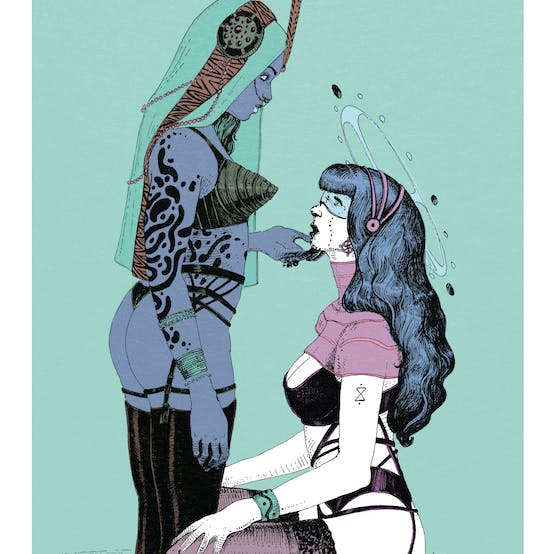 The mobile dungeon
A Sexual Fantasy
I'm a bisexual woman of 36 years. I always think of this.
I'm hitchhiking somewhere, without goal, just to move. One time, I'm being picked up in a big van by another woman.
What I didn't know, is that I will be " trained " by this woman on how to be her slave in a BDSM session. She stops her car somewhere quiet, and we go on the back of her car, where there is a kind of "mobile dungeon". What happens next is some rough sex with her.