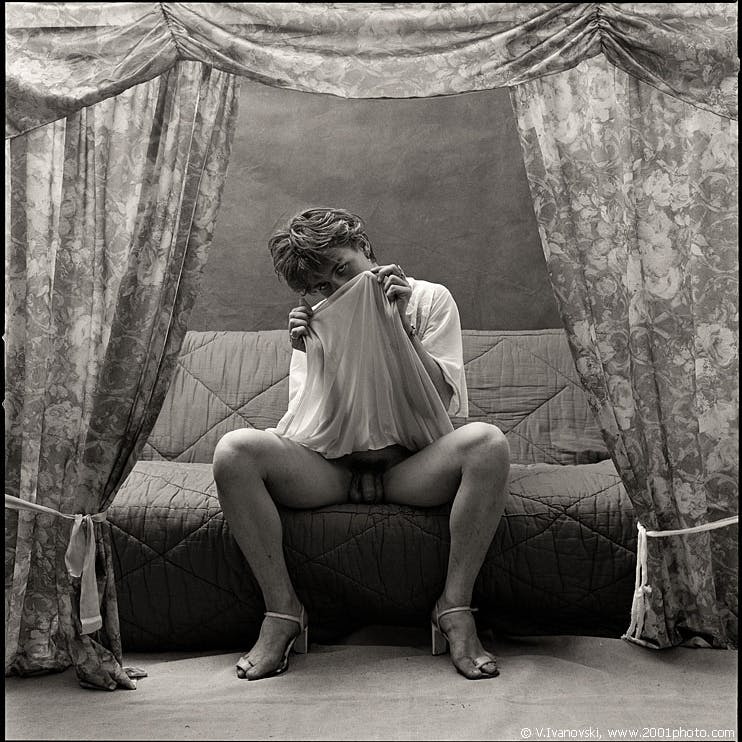 "Use me," I begged
A Sexual Fantasy
I adore my partner and want to know what it is like to be her....in every way. While she is out I sometimes dress in her clothing and walk about the house in her heels imagining how she feels.
 
One day she arrived home unexpectedly and caught me in her lingerie and heels. I thought she would be annoyed but instead she selected a skirt and blouse, applied make up and had me confess that I wanted to experience what she does. Leaving the curtains open and lights on she proceeded to have me dance for her while she sipped champagne....stripping for her and doing as she told me, down to lingerie and heels...when she stood and motioned me to her.
Slipping a silk scarf around my neck she led me after her to the bed. Pushing me onto my back she whispered that I was going to experience every pleasure she did when I fucked her. Reaching into a drawer she produced a strap on dildo, leaving me quivering in anticipation she walked to the dressing room. She re-emerged in my favourite Canali suit and tie, my best work shoes, and her hair tied back and gelled. She told me that I was her slut who needed to be shown who was in charge.
Unzipping her fly,  she moved my lipstick-painted lips to her strap on and told me to worship her. My heart was beating so fast I thought I'd pass out.
'I'm a straight man I can't possibly do this,' I thought. Her hand pulling my hair told me to do otherwise.
"You are my slut and you will pleasure me," she ordered. My tongue flicked out and she moaned.
"You've got all dressed up for me," she said, "you are my designated fuck toy to use as I please." Her hand slipped inside my silk French knickers made me believe I was hers.
"Use me," I begged.