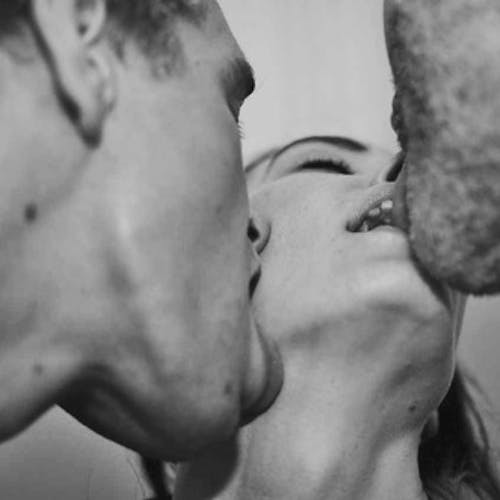 Power is the greatest aphrodisiac
A Sexual Fantasy
When I seduced George years ago he fell in love and got caught in my web. He was a good lover so I never released him from my spell. Later I met Todd, whom I found extremely charming. His looks were so seductive that when I returned home I wanted sex and I had it with George.
One night the chance to know Todd sexually developed. George noticed my afterglow and questioned me. I was honest with him. He was full of angst. I knew he would weaken with my overwhelming desire for his sex too. During the heat of passion, I gently told him that Todd touched me in a way he could not. I convinced him he was the man I loved and was benefiting from my state of arousal. He knew I was right and erupted powerfully.
I could not resist Todd's advances when occasions manifested. The attraction was strong and I was taken with his ample equipment. George was aware of my activities with Todd and although he was filled with trepidation, he enjoyed Todd's effect on me. An encounter with Todd resulted in sex with George for days. His distress dissolved with his ejaculations.
My desire for a ménage au trois built until I developed a plan. I prepared both men with subtle hints before inviting Todd over for dinner. He seemed tentative, but accepted. The three of us socialized easily during the meal. Afterwards there was silence. They both wanted my intimacy and I craved theirs. The ball was in my court.
I slid out of my dress and they followed me into the dimly lit bedroom. My black satin undergarment showed no panty line. I opened Todd's pants revealing his long thick penis. I wrapped my hands around it, guided him to the bed and took it orally. George penetrated me while I was bent over. My juices were flowing. I turned to George and told him he fit better in my mouth. I made them trade places.
I sucked George's manhood while Todd rhythmically thrust into me from behind. Waves of orgasms flooded my vagina. Semen surged thru George's organ as he watched Todd hold me tight against his groin and groan. It sent me into spasms when Todd filled me with his cream.