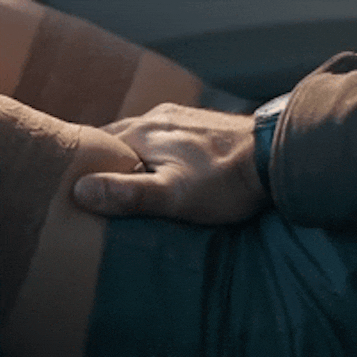 Ménage à Taxi
A Sexual Fantasy
In the past, my lover has had boyfriends and has had girlfriends, lovers of both genders, but never two at once. Our passion for each other is so hungry, so fierce, we often fantasize about inviting a third to join us.
My lover posts an ad on Craigslist, advertising for a "curvy redhead." The deal is the three of us meet in a local bar. We get drinks, we talk and flirt, we see whether we have chemistry, the necessary connection before we feel we can be more intimate. We imagine we pore over dozens of responses. Realistically, we may get one or two. But one in particular: Sylvia is not only beautiful, but she's educated, articulate, witty -- and open and vulnerable, a little shy. We reply with our picture and set a date.
We choose a place that is not too loud. We find Sylvia standing at the bar sipping on something red, the same color as her mini dress. She's even cuter than her photograph. I stand to her right; my lover on her left. We've secretly agreed to compete for Sylvia's attention. Who can successfully flirt with her? Who will seduce her first? We tell stories of ourselves, we smile and laugh, we touch each other on the arms, we brush hair away from each other's faces. The alcohol lubricates our exploration. We stand closer and closer, feeling the heat from each other's bodies. We speak into each other's ears, close enough to feel the other's lips.
Sylvia reaches her hand up to my lover's cheek and stretches up to kiss her -- at the same time as she grabs my tie and pulls me in too. A moment later, I pay the tab and my lover hails a cab.
We give the driver a distant address and ask that he take his time. Our hands are all over her body as we both begin to make love to Sylvia. We enjoy the soft warmth of her neck, her shoulders, her breasts. Under her skirt, we simultaneously discover she's not wearing underwear. My lover fingers her clitoris as my fingers enter her vagina. Sylvia's hands are between our legs, her tongue is soft...
The taxi ride is long. We do not notice.