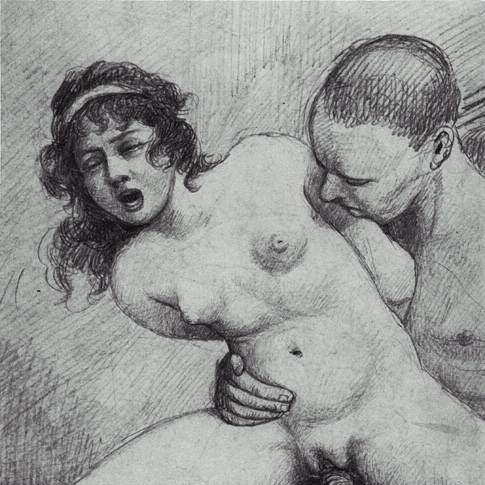 It's Human Nature
A Sexual Fantasy
We are not alone in our cave tonight. There is another woman with us. She needs protection and shelter. What else does she need?
She watches intently as I'm taking you. Her eyes are fixed on you: your reaction. Your emotion. Your sound. Your expression. Your position.
You kneel before me to slide my cock into your mouth. She kneels next to you. As you take me deeper and deeper into your mouth, she takes her fingers deeper and deeper into her mouth.
I lay you on your back and spread your legs. She lies on her back next to you and spreads her legs. As I push my cock in and out of you, she pushes her fingers in and out of herself.
I change position to put my mouth over your mound. I drive you into a frenzy with my insistent tongue. Now she crawls next to me, mouth open, tongue waiting.
You are on the verge of coming. Eyes closed, body tensing. One more lick will bring you over the edge. Will it matter whose tongue it is?