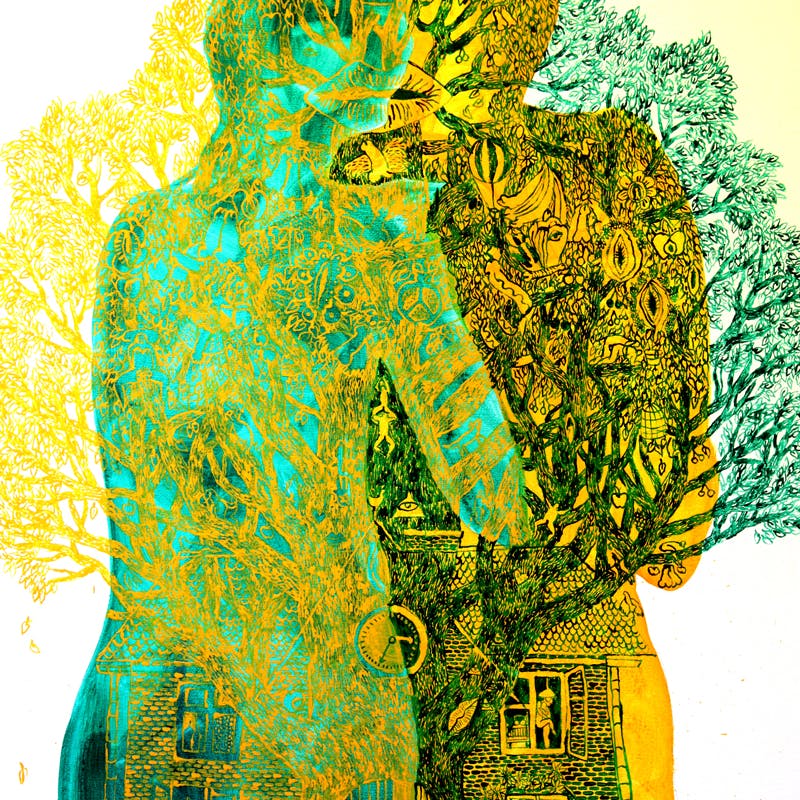 Howdy, neighbor!
A Sexual Fantasy
He is travelling around the world, and has arrived in a city where a friend of his lives. While they are having a drink on the sofa, he notices that his friend keeps on looking outside. He follows the direction of his eyes and sees the neighbour girl on the terrace outside, sunbathing, only wearing white panties. "Do you like her?" he asks his friend. His friend shyly nods, yes, he does. "I can see that" the visitor says, looking at his friend's shorts. He moves over next to him and starts fondling him, first through his shorts, but then they both undress and stroke each other.
At first, they still look at the girl outside, her breasts, her legs, her belly, her panties. But when they get more aroused, they only look at each other's hands and cocks. They hardly notice their breaths getting louder.
The neighbour girl hears them and at first only enjoys imagining what is going on. But then she stands up, looks through the half-open door and sees both boys, fully naked now. She starts touching herself, getting excited.
When one of the boys sees her, she walks in, sits down in front of them and starts stroking them both. They caress her breasts and take off her panties. While she fondles and licks one of them, the other boy strokes and licks her fanny. Then they take turns fucking her.
A female friend of hers, who had come to visit her, notices the sounds and looks on from the outside. More timid than her friend, she can't help fondling herself while she looks on. Finally, she walks in, sits down in a comfortable chair in a corner, her legs wide, and pleasures herself with one hand under her dress while she looks on.
While the hosting guy is slowly riding his neighbour girl, they both take turns blowing the other guy's cock. When the visitor moves over and fucks his friend from behind, they all reach their climax.