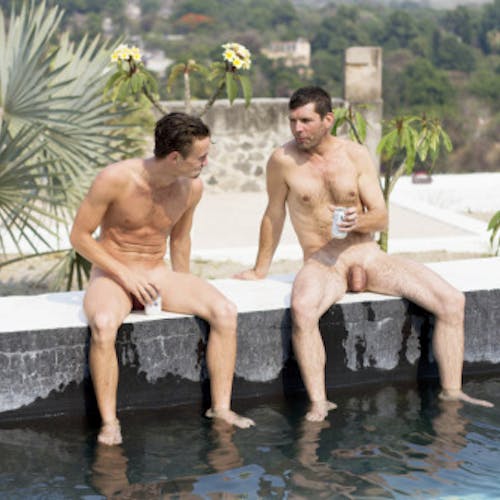 First Boyfriend and My Husband
A Sexual Fantasy
My husband and I have a great sex life. Especially now that we've added a boyfriend! But he's not just any boyfriend. He's my ex-boyfriend from when I was 16! He taught me how to kiss, how to make out, and went down on me for the first time. But we never had intercourse...until a month ago...with my husband.
A few months ago after a couple of martinis, my husband and I mutually confessed to each other that we wanted another guy pounding my ass while I sucked him off. This started a discussion about how to bring this fantasy to fruition. I already had my old boyfriend in mind - he was such a great kisser, an all-around great guy, still very handsome, and had half-playingly propositioned my husband and me when I reconnected with him on FB a few years ago - so I knew he was game. I slowly steered the conversation away from my husband's initial suggestion of an escort toward someone we knew. He was initially adamantly opposed to ex-boyfriends, but when I mentioned that I had not had actual intercourse with this ex, he came around and consented.
He was not difficult to seduce and we finally met at a nice resort last month and had an all-night and morning marathon sex-session for the ages! As I stepped into the room, they both began devouring me - both kissing my mouth at the same time, on my neck, on my tits simultaneously; one of them fingered my pussy and ass, while the other worked my bijou as they kissed my lips, neck, and breasts; they alternated going down on me as the other kissed and caressed my lips and breasts. I came and came and came - more times than I could count - one so long and intense that when it ended I opened my eyes, they were both just staring at me in amazement. I sucked my husband's giant cock as he fucked me good in the ass; My husband pounded my pussy as I kissed him luxuriously and sucked him off. My husband ate my ass as I ground away atop his dick. I took both of their meaty members into my mouth simultaneously. The only thing we didn't accomplish was DP - that's for next time!