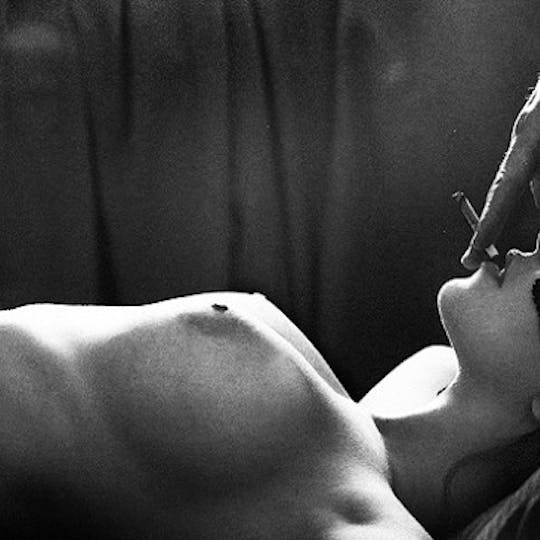 Feeling Blindly
A Sexual Fantasy
We were enjoying a vacation at an upmarket resort and I was remarking how the guys on the beach were all pretty good looking for a change. "So which one do you fancy having the threesome with?" you joked.
"Now you're talking!" I remember saying…
Later he asked how the threesome would work so I told him my fantasy.
"You make me lie on the bed completely naked and tie my wrists to each bedpost – you leave them loose so I can free my hands any time but as you know, in the past, I've always played along! You kneel over me and kiss me all the way up my body ending with a deep kiss on the lips. I lift my head and allow you to place the blindfold over my eyes. You spend a little bit more time than normal checking I can't see anything. I then feel you very deliberately part my legs quite wide and with a tinge of disappointment I think you are about to go straight to penetration. But then – nothing.
I feel you get off the bed and I wait expectantly but still nothing. I begin to feel a little self-conscious lying there naked with my legs apart but I also feel a little tinge of excitement not knowing what was next. I hear you opening the door to the lounge of our suite and moving about next door. You then come back into the bedroom and, in an instant, I can tell there is someone else with you.
My immediate inclination is to close my legs and pull the blindfold off but after half a bottle of bubbly my inhibitions are just low enough to resist the urge. I lie brazenly showing my body to this… man? Or...perhaps a woman?
I feel you both come over to the bottom of the bed and someone sits down on the end. After a few seconds I feel a hand touching my calf and then another hand. They both hesitantly move further up to my thighs. There is something odd though – the hesitancy, feeling their way – and then it hits me. I know why they are hesitant – he or she is blindfold too.
For the whole time he (as it turns out) and I remain blindfolded while you are director and best supporting actor."