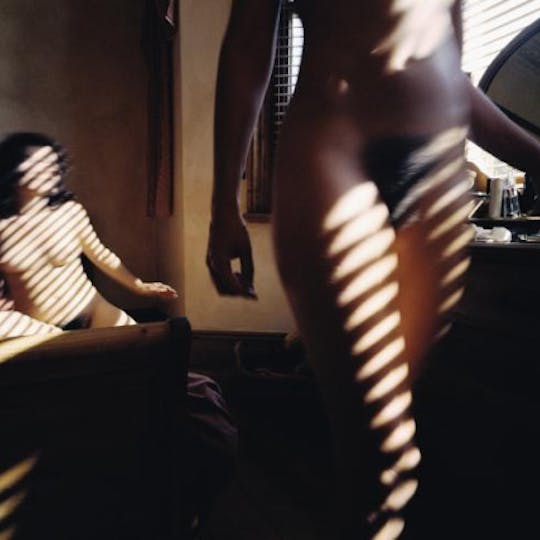 Enjoy
A Sexual Fantasy
I have a lovely girlfriend. She´s clever, funny, sexy. I like having sex with her, she knows exactly what I like.
But I know she has always liked black men. But she has never had the chance to try.
We went to an isle for holidays and went to a nudist beach. After a while relaxing under the sun, we went bathing and after a bit of swimming and kissing, I went back to the beach. On the way, I noticed a girl. She was South Italian with dark long hair, perfect body, very nice brown nipples and beautiful black eyes. Our eyes crossed and she smiled. I smiled her back. She stares at me before looking at the sea. My girlfriend had emerged, wet with sea water, her blonde hair partially covering her breasts. She was chatting with an athletic black guy. Given her attitude, I could guess she was a bit embarrassed and could hardly keep her eyes up.
When she came back, with her skin a bit red, I asked: "Nice guy?" "Come on.." she said a bit ashamed. "Seems he noticed your admiration...". She went even more red.
Back at the hotel, we went for dinner. My girlfriend was wearing a light dress nicely wrapping her curves. While I was at the buffet, a woman's hand crosses mine. The gorgeous Italian girl. Wearing a classy dress. Smiles. I had an intuition, shortly confirmed: her boyfriend was already talking with my girlfriend. Back at the table, I could not resist "Same hotel. You're lucky." She smiled as usual but did not protest this time.
After dinner, we went for a drink on the terrace. As the introduction was already done, I brought my girlfriend directly to their table. We had a great time, my girlfriend was confident, sexy. Time was late, they left. "We had a good time this evening" she said heading to our room, "What about the night ?" I said. "As usual. Hot" she smiled. "Hotter?" I said unfolding a handwritten paper. She made a pause, then asked, innocently: "Which room?". And knocked at a door. "Your excited aren´t you," I whispered while removing her panties. The door opened...