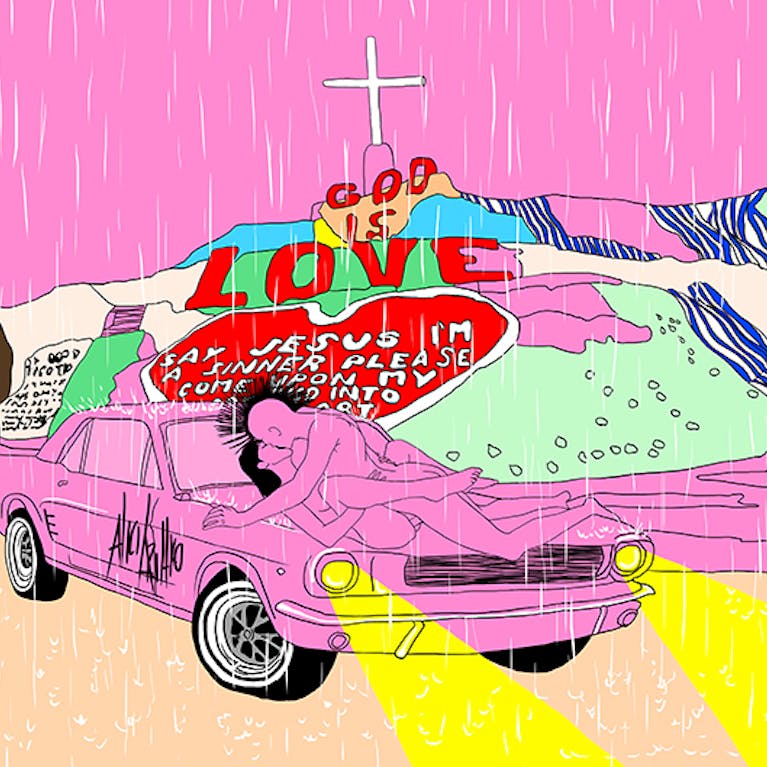 E n D
A Sexual Fantasy
My name is E. Two years ago I had a little car crash. No big thing. From the car came a handsome man, in a dark suit and killer smile. As he came near to fill in the insurance form, I had a vision to be right there on my knees making oral sex to him. Quite weird. As it is not my favorite practice.
In the following days he wrote me with an excuse and we started writing each other, politely. He invited me for a coffee. I got a coffee and a Valentino kiss. He said he was occupied but he asked me to date again.
On the second date we had no lunch. It ended in a country road in his car, both completely dressed with the exception of his huge cock deeply sank into my throat. Another E was born. Completely different from the polite, elegant E being always moderate. He summoned a new E sharing his same hidden soul: wild, hungry, shameless, even obscene. He confessed to me he had the vision, when we met, of fucking me wildly from behind against the car in the crowd.
The first time we made love or sex or we fucked properly, I don't know WHAT he did to me with his tongue and fingers. It was the greatest orgasm I have ever felt. He was sweet and rude loving me and raping me. Possessing me. He wanted to sodomize me. That was new. I was frightened. But he was the one. I discovered how thin can be the threshold between pleasure and pain. New E was triumphant. Expressing at her best, a natural born bitch.
We were writing, fucking, loving. No limits. No shame. Like twin wolves: dreaming of going out at night to feed their lust, ending up exhausted hand in hand. We wrote up a list:
Sleep together - done
Take E to squirt experience
Let him piss on E's body
Fuck in club in public - done
Experience swinging
Listen to our post orgasmic heartbit - done
Eat French fries in bed
Explore E's BDSM and bisexual fantasies
Play with toys
6 months ago we stopped dating. We just write and share pornography.
He has a Goddes, pretending blood sacrifice: a teen daughter. I'm still bleeding. I miss you D.