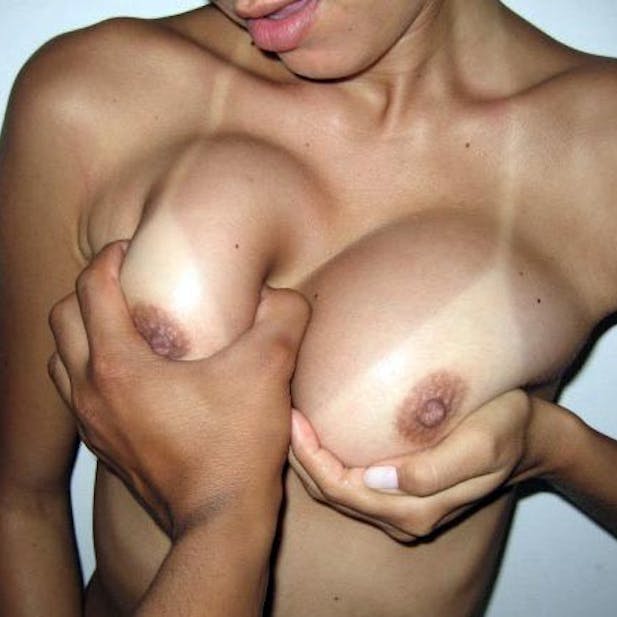 Do not touch
A Sexual Fantasy
I like it when a woman tells me that to do. It's even hotter when she tells me what NOT to do and makes me watch while she has all the fun.
I see myself on a couch, and Mariah sits in front of me. She puts her foot on my crotch and says "if you touch or say anything I will not fuck you tonight."
She starts masturbating and her roommates, John and Lilly, also join the party. She enforces her promise with a gentle push at my crotch and teasing looks while Lilly plays with a dildo and licks Mariah's pussy. All of Lilly's most private parts are right in front of my face. Her ass and back look amazing....but I cant touch.
John stands next to them, and Mariah is working his dick playfully and looking at me while she licks and sucks his dick. I can do nothing but sit and watch. She feels my dick growing under her foot and starts to rub it more. I find it hard to sit still. I want to push that teasing foot away and grab Lilly's ass right in front of me and just fuck her senseless...but I mean to keep my promise and restrain myself.
I'm in an orgy and all I can do is watch.
I see a dildo fucking Mariah's pussy and Lilly licking her. I see her sucking a dick that isn't mine but I so wished it was. I wish her hand was playing with my balls and her tongue and lips were around my dick but I will get my reward if I can just keep it together.
Then John and Lilly move away. John sits on the other couch, and Lilly sits on top of him. I see his dick glide into her and she starts to ride it. Mariah watches me and pushes my crotch. She says "eyes on me." I look while she fingers herself with one hand and massages her breast with the other. I can't help but sigh "so nice..."
I realize my mistake when Mariah stops what's she's doing. she stands with her hands on her hips, saying, "you lose." She walks away, "I will not fuck you tonight..." I am devastated. She turns without looking, "...But you can fuck me." I follow.