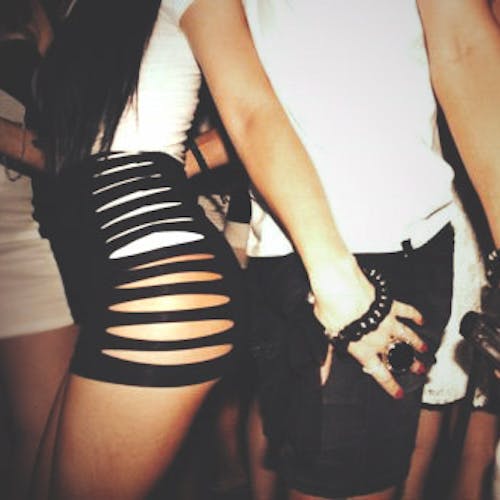 Pleasing The Bachelorette Party
A Sexual Fantasy
My girlfriend is the chief bridesmaid for her best friend. She wants to make the hen night a small, intimate affair - just the bride, her sister, and two or three others.
She hosts it at our apartment, so I'm getting ready to leave for the evening when the stripper calls to cancel. My girlfriend is really disappointed - the bride wanted one last, wild experience before she gets married - but as she sees me come out of the shower, she has an idea. The bride's sister has always fancied me, the other women are open-minded, my girlfriend doesn't mind sharing...maybe I can be that wild experience...
I take a bit of convincing - I'm hot for the idea, but nervous too - and as she explains what she wants, my girlfriend strokes and sucks my cock, getting me really hard. I'm like that when the others show up - naked except for a towel, with a big bulge in it - and she quickly explains that there's been a change of plan. That I'm now the evening's entertainment.
The women drink champagne and watch me strip. The bride's sister asks whether she can suck my cock, and my girlfriend tells me to give her what she wants. I'm passed between them all, objectified, stroked, teased, edged, sucked. Eventually my girlfriend orders me to get myself off in front of them and I stand there, masturbating till she tells me to come. The bride kneels in front of me and I shoot cum all over her tits...just what she wanted from her last, wild night.