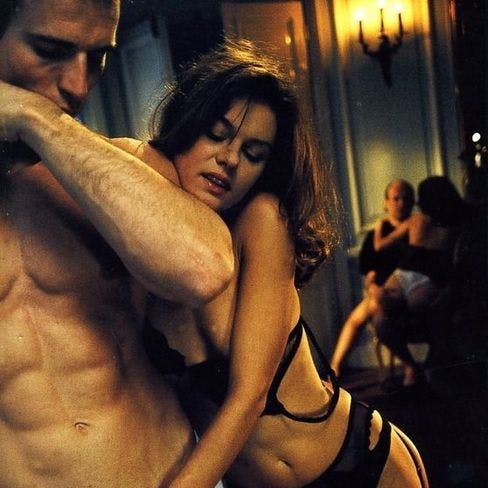 A night out
A Sexual Fantasy
From the moment you see me until I tell you I don't want you to speak a word. I had a limo waiting. In my tux I stood waiting until I saw her walking up. I wanted to fuck her right there. I took her to a place a business partner told me about. With a fee before arrival and a good word we were in.
We arrived and put on our masks. I could tell she was nervous. We had champagne offered as we walked in. I told her to stop when she found interest. We watched as people fucked. We watched an orgy of women. Walking around she stopped at a room with two men undressing a woman. We watched as she sucked both cocks and continued with one in her mouth whilst the other man licked her ass and rubbed her clit.
My wife stood in front of me. Rubbing her ass on my cock. She took her hand and stroked my cock through my pants as we watched. I kissed her neck and pulled up her dress. Her pussy was on display for everyone to see. I gently rubbed her clit as we watched them fuck. The men making eye contact with my wife. Starring at her while fucking the other woman doggy, the others cock in her mouth.
She turned around and took my cock out. She began to suck my cock and rub her clit. I pulled her dress down exposing her tits. She was performing. I told her to stand up and walked her over to the bed. I had her brace herself up with both arms on the bed and her legs spread on the floor. I slowly slid my cock in her wet pussy. Her face inches away from the other woman's and a cock. I asked if she wanted a taste.
She shook her head looking back at me biting her lip. I told her to turn around on the bed. I pulled her face to my cock. The man on the bed grabbed her ass and began to finger her asshole. She began vigorously rubbing her clit. Looking up at me telling me with her eyes to fuck her. She watched as the guy behind the woman came on her back. Then the guy fingering her asshole pulled his cock out and came on the woman's face. She turned around and put me in her ass. I pulled her hair and fucked her hard till she came,me filling her with cum.