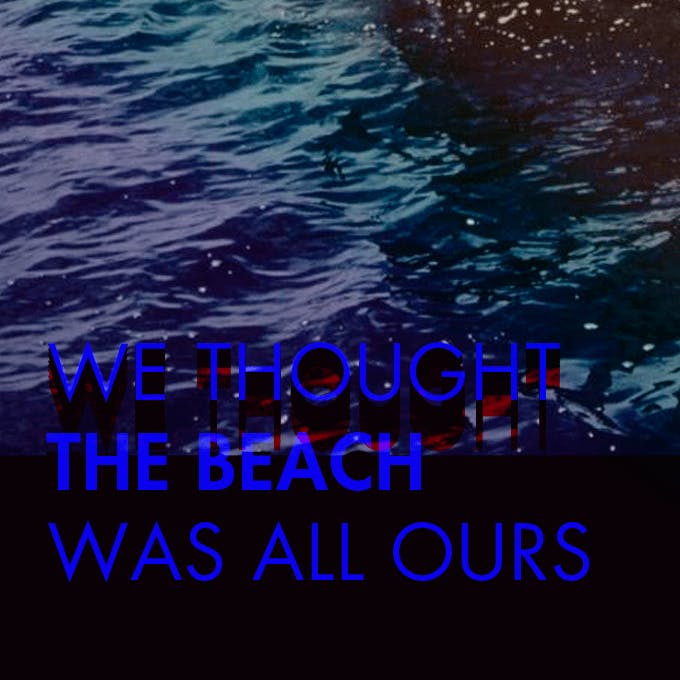 We Thought the Beach Was All Ours
A Sexual Fantasy
7pm. A tasty sunny afternoon somewhere on a virgin beach, we wrap our bodies around each other. The bikini has already been left a few steps behind and his trunks were forgotten in the car. My whole body is drowning in kisses and his hand is just too close to my secret wet smile.
He slips one finger in while he kisses my belly. Two, three, and then I just start to roll my eyes while I grip his cock. He's feeling me. He's just so hard and horny that I can't keep my mouth away. Cock deep down my throat, he's moaning while and pulling my hair, driving my face face closer, driving me crazy. His fingers have never moved so fast in me before.
The sun oil is just one step away. I grab it and spread it all over my body; my hard nipples are dropping oil onto him. So it's time. I start to ride him like a slutty whore, body gliding effortlessly. 'Fuck me hard', he says; I'm his little slut now.
I grind against him while he grips my slippery ass. Our moans sound just like one now, I want his cum all over my face. The beach was all ours, or so we thought. Looking behind the rocks, there is one curious silhouette. Audiences always make us hot, so I kneel and beg for his cum. He dirties my whole face, and my tits are lucky, too. I can see the guy behind the rock smiling while is packing away his cock. We made him cum, he made us shine.
by Her. SexyFiji