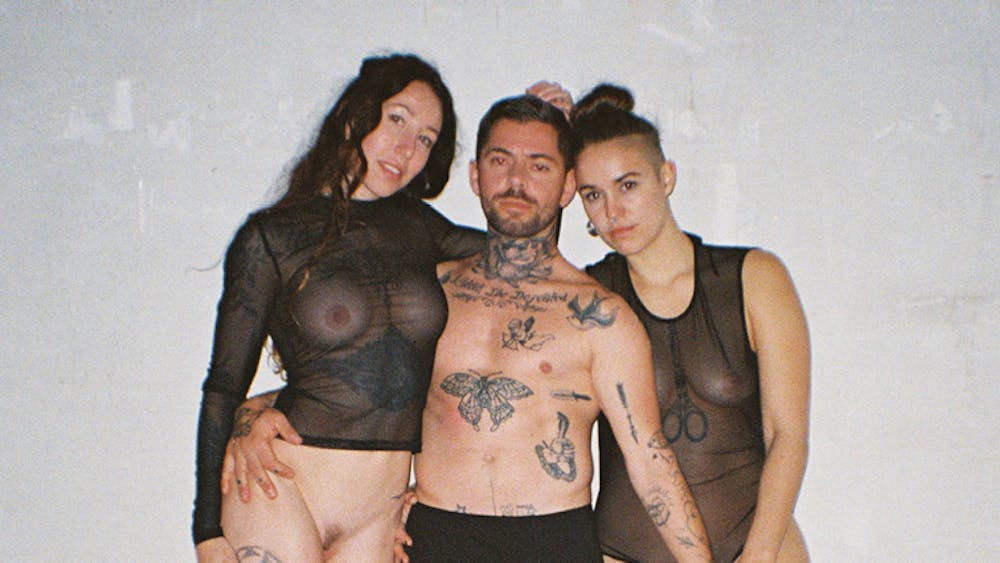 Ink Addiction
Based on Ink Addiction a confession by Obsessedwithink
An erotic celebration of body art
Three bodies merge together in this erotic celebration of tattoos directed by Erika Lust. Blurring the line between pornography and art, this is a tender and poetic adult film shot with a mix of interview, dance and of course, sex. Performers Esluna, Jasko Fide and Anthony Finch share their passion for the world of tattooing and then later for each other. A piece of art is made to be seen and having sex is the perfect way to celebrate these beautiful canvases. 
Tattoo artist: Karen Klink
I've wanted to shoot the relationship between tattoos and eroticism for a long time and Eslina, Jasko and Anthony were the perfect people to give me access to their world. The pain that we often associate with getting a tattoo is contrasted with the sensual and tender sex between them, and I loved seeing their individual pieces of art blend together as one! 
Erika Lust