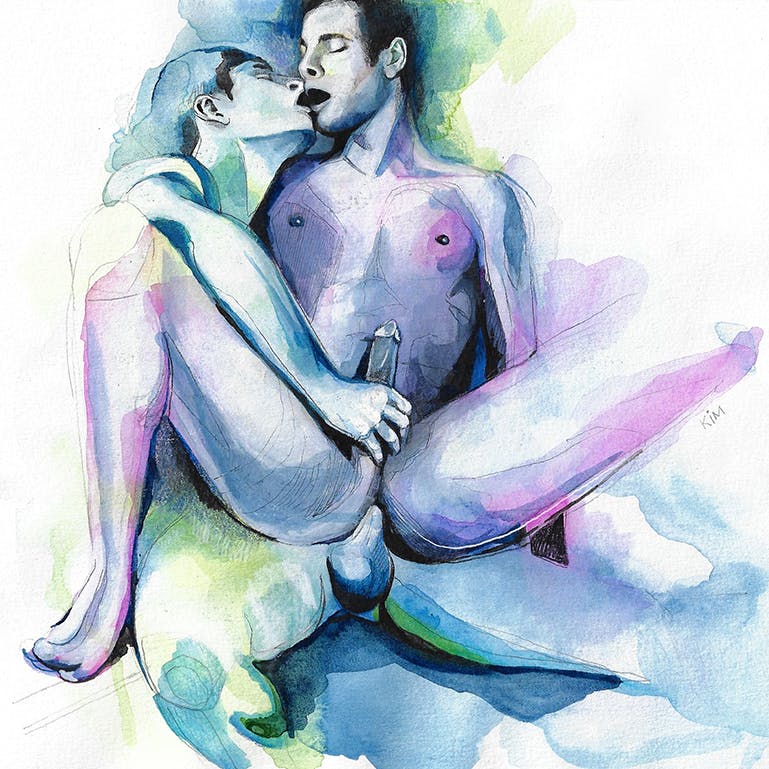 In Between
A Sexual Fantasy
I am a bisexual man. I always experienced attraction to both men and women, and anyone in between. I also used to feel a lot of shame. Today, in my 40's I am more accepting of myself than ever before. I live with the woman I love and continue to explore my sexuality with men as well.
I have a fantasy I have yet to fulfil. To have a stranger join my wife and me for a wild threeway in which I am the sub.
We start with a technician coming to our home to fix something. He and my wife begin to flirt. I notice and don't mind. To the contrary, it turns me on.
At one point they seduce each other and begin to make out in front of me in the living room. I'm watching them get it on and begin to touch myself.
From there she leads him to the bedroom and I follow them. He goes down on her properly and she tells me to go down on him, which I gladly do and he goes along with it.
At one point while I'm deepthroating him, she gets up and brings over our strap-on. She wears it and gets behind me to rub it on my cheeks and hole. They smile at each other and kiss over me as they both begin to fuck me on both ends.
I can only imagine what it feels like to have both a man and a woman enjoy me and fill me at the same time. I get chills in my body from imagining it even though I never experienced it.
I turn over and the stranger begins to fuck me on my back while my wife sits on my face and lets me eat her with the strap-on still hanging over. They continue to enjoy each other as they kiss and he plays with her nipples.