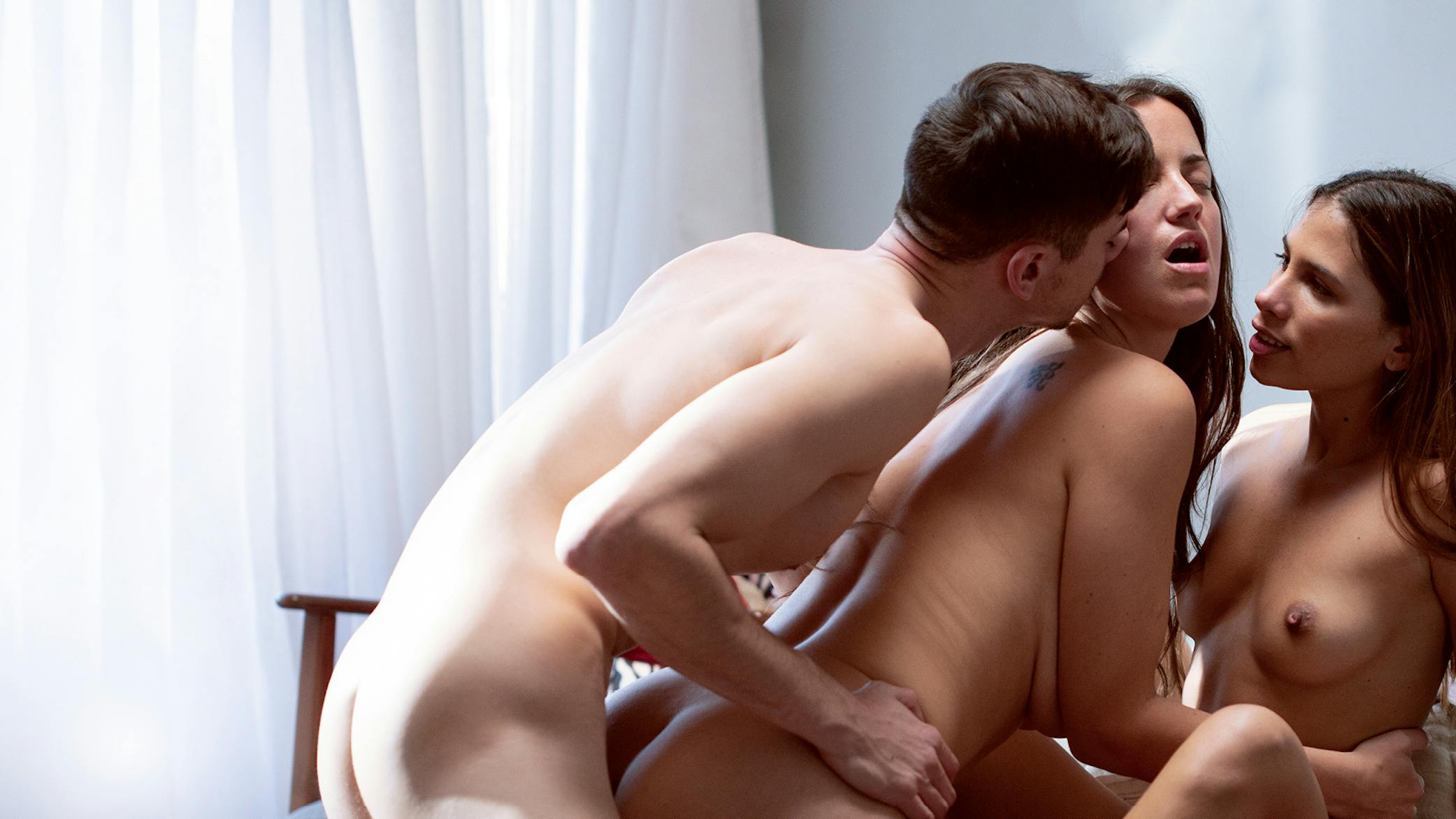 Enjoy the ultimate threesome compilation
Did you hear someone mention ménage à trois? This is the best collection of adult movies dedicated to, you guessed it, threesomes. If you believe that more people, more fun, or just being three is the way to go, you've come to the right location to watch a threesome movie to satisfy all of your threesome needs. Most sexy videos about threesomes lack variety, yet this threesome sex movie has people of many sexualities and gender identities. If you're seeking advice on your first threesome or how to have a hotter and steamier threesome than ever before, then sit back, relax, and hit play. You'll find 9 XConfessions movies in this compilation: It Takes Three To Tango, Hannah, Heidi & the Dough Boys, We Know You're Watching, Hold the Tip, I Wish I Was a Lesbian, Hot Pot 3 Way, Valentin, Pierre and Catalina, and The Ultimate Kink. Ready to experience the ultimate threesome fantasy?
Who doesn't love a threesome? Trios are everyone's favorite fantasy. In this compilation, you'll find all the threesomes my guest directors and I shot in one place—an absolute delight to watch!
Erika Lust